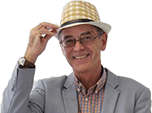 Renault Megane Coupe (2009 - 2016)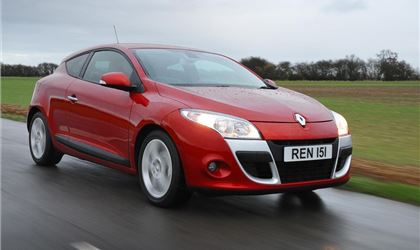 Dynamique 1.6 VVT Coupe
reviewed by confusedbuyer on 5 September 2014
4
Tax/Insurance/Warranty costs
2
Cost of maintenance and repairs
3
Experience at the dealership
4
How you rate the manufacturer
Quite possibly the most underrated mid-size car around
Firstly, you have to remember this car, used, is around 30% less than the equivalent Golf, and 15% less than the equivalent Focus. It's then 100% more stylish, and as far as I can tell in over a year, just as reliable.

The Megane Coupe is a piece of art, I've never owned a mid-sized car more people are impressed by (Focus, Golf, Citroen). The curvy exterior gives way to a subtly Germanic approach to interior design, dark, soft plastics and faux-aluminium trim adorn the dash, and you sink into comfy sports seats that are as a comfortable for 3 hours as they are for 5 minutes. There's reasonable space in the back, and the boot is huge. Bigger than either the mk1 or mk2 Focus that preceded it.

The mistake I made, as indeed did Renault, is fitting this relatively weighty, capable Coupe with a 1.6 VVT engine. You are saddled with a choice of (up to 3,000 revs) extremely slow, lumbering progress versus (above 3,000 revs) a cacophony of abrasive, characterless 4-cylinder engine roar. The TCe or dCi are preferable, though none are class leading on refinement. Gearing on the motorway, despite 6 gears means the engine is turning 3,100 revs at 70mph. It therefore drinks fuel, however, the pro is that it keeps you legal as the noise beyond forces you to stay well away from 80mph. It handles well though, steering is fine and you get the impression on a country road its up for trying, if around town the visibility (and lack of) seems to make you feel like its a big thing to wield. The ride, whilst firm is perfectly well-damped meaning whilst you feel it, it has a certain elasticity and only the deepest of Mancunian potholes really upset it. A BMW X1, despite the increased ground clearance suffers these worse.

It's got everything I need in a car - Bluetooth, a/c, cruise control, iPhone integration, auto lights and wipers. Almost all of these have been trouble-free. The only things to go wrong was one day it thought the ABS was broken, but an I.T. "off and on again" approach resolved that, and the windows occasionally stick despite allegedly being one-touch. French electrics, eh? Costs from Renault are problematic (servicing, MOT and brakes cost £680) - and despite booking online I found myself at the last service arguing over their online quote of £12 for wipers, which they guarantee, and then tried to charge £40. Still, small issue really but it's the principle.

So as the car and I are getting set to call an end to our time together (sadly a new job means more miles that its unaffordable to run with such poor motorway mpg) it's taught me what is important to me in a car, and for the most part, its covered all the bases as well as most of the competition and done it all faultlessly with an air of French flair.
reviewed by nipper9 on 5 June 2014
reviewed by Caerwent1 on 17 April 2012
Write your review
About this car
| | |
| --- | --- |
| Price | £16,620–£26,745 |
| Road Tax | A–I |
| MPG | 36.7–80.7 mpg |
| Real MPG | 75.1% |
Just reviewed...