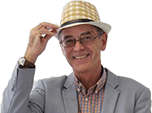 Lexus NX (2014 on)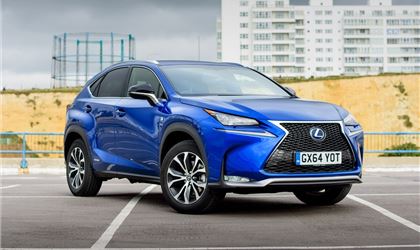 300H 2.5 Luxury E-CVT 5dr SUV
reviewed by MMB69 on 15 July 2019
5
Tax/Insurance/Warranty costs
5
Cost of maintenance and repairs
5
Experience at the dealership
5
How you rate the manufacturer
Outstanding SUV
Firstly, the majority of magazines witter on about 'spirited driving' and 'cornering agility' like a 2 ton SUV is some sort of track car... bonkers! From my car I want a luxurious, quiet ride with a premium quality rattle free interior to insulate me from the shocking roads in this part of the world, or to whisk me reliably, stress free and keep me fresh on long UK and European trips and enough power to overtake when I need it. The NX delivers this in spades and better than any of the rivals I've owned.

Reviews seem to criticise the ride, but it's better than the Q5 or X3 and on a par with the X60 so no idea what tea most of the journalists are sipping. Equally, magazine journalists seem to pan the engine and gearbox... whilst utterly failing to understand that the Hybrid CVT combination just doesn't drive like the usual ICE and Auto Box combination... it's not supposed to. Many seem to dislike the lack of engine hysterics when you put your foot down and the way that engine revs in this car don't equate to road speed. Let's be clear... this car is no less powerful or slower than the diesel rivals, it's just different.

What the NX most definitely is, is a supremely refined driving and ownership experience, way quieter than any German rival. The drive is effortless, and the cabin quality is best in class, not a squeak or rattle to be found. I will concede that the infotainment system is less intuitive than some rivals, but it's logical enough and doesn't take long to get used to (mine has the rotary dial which I think is easier to use than the new track pad). Overall the cabin is a great place to be.

Space wise the car is about average for the class, front and rear space for four is generous (5 is a little snug, but that's the same for all cars in this class). Boot space appears lower, but that's because you get a spare wheel not a gel pack under the first tier of the boot floor. The boot is a very useful flat, regular shaped load space (no intrusions or lips) and easily swallows luggage or even a new washing machine (fully packaged).

I think the styling is fabulous, modern, clean, interesting lines and great from any angle.

Fuel economy wise, I'm getting just over 40mpg as a combined average, which is actually better than we saw from the Q5 or X3 diesels. Even better is that there are none of the diesel worries (clogged EGR valves, iffy DPF's, sensor problems or particulate emissions) and the brilliant side benefit is the near silent running from the hybrid in town driving.

All in all the best SUV I've owned, my advice, ignore the German obsessed press and go try one out for yourself if you're in the market for a mid sized SUV, the NX is brilliant.
reviewed by Cliff Huckle on 17 October 2018
reviewed by Anonymous on 14 October 2018
reviewed by Anonymous on 13 September 2018
reviewed by Anonymous on 4 August 2018
reviewed by Anonymous on 9 April 2018
reviewed by Anonymous on 6 March 2018
reviewed by DavidWelch on 30 September 2017
Write your review
About this car
| | |
| --- | --- |
| Price | £31,145–£44,440 |
| Road Tax | Alternative fuel, D–I |
| MPG | 35.8–56.5 mpg |
| Real MPG | 73.2% |
Just reviewed...