Ford Galaxy (1995 - 2006)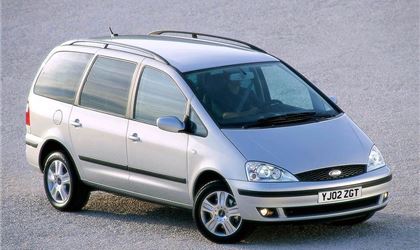 7 seat mpv
reviewed by G0DAH on 7 February 2018
3
Tax/Insurance/Warranty costs
3
Cost of maintenance and repairs
1
Experience at the dealership
5
How you rate the manufacturer
A very useful vehicle!!
My second Galaxy and I am still in love with them. If I have to have a down side it's the fact that with 7 seats in the luggage space is almost non existent.I have used both my Gals to move peoples belongings with ease. I got this one nearly two years ago with 115k on the clock having had the other one nine years and the seats are so comfortable that even with a six hour drive down to Cornwall both on motorways, main A roads and very narrow lanes we get out without the usual moans and groans.Economy is brilliant. I am not a slow driver and we usually get 45/50 mpg on the Cornwall trip and around 30/35 on urban usage.I am sorry that Ford no longer produce this version because when this one has to go,which is not yet by a long way, I'm not sure what to get next.
reviewed by 159John on 18 June 2016
reviewed by Anonymous on 20 June 2012
Write your review
About this car
Just reviewed...