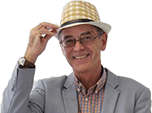 Dacia Duster 2018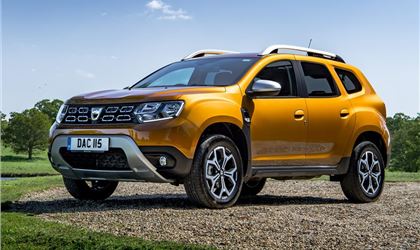 1.6 SCe 115 Essential 4x2 5dr SUV
reviewed by Andrew Flint on 24 May 2019
5
Tax/Insurance/Warranty costs
5
Cost of maintenance and repairs
4
Experience at the dealership
4
How you rate the manufacturer
A lot of car For £12,135 but its never going to be the greatest car ever!
So i needed a new Family car and wanted to pay as little as possible i originally looked at second hand cars between 4-8 grand and around 4-8 years old. The used cars all came with the issue of having No real warranty and having between 30 to 60k on the clock with ether expensive servicing or repairs looming. i decided to test drive the new duster i had tried a older model a few years ago and found it well horrid my head was on the roof and the little amber light that tells you to change gear can go jump off a cliff. So i went to the local dealership asked for a test drive and yeah fine bring it back in hour off i go show the wife "is the boot big enough?" "yeah that's fine." back to dealership 12grand later i leave the dealership with a piece of paper and a 4 week wait.

So what do you get for the money of a mid priced KIA Picanto
you get a roomy family sized motor with AC DAB radio and metallic grey paint and a spare wheel and not a lot else.

but in my mind this is spec to go for all you need nothing else its still a car its still cheap start jumping up to comfort and prestige adding different engine options and you start paying more like 17 grand for a top spec diesel more than that if you want metallic paint and a spare wheel and that's not even for the 4x4! having a top of the range Dacia is like having a bottom of the range Mercedes or even a slow Ferrari!

speaking of slow yes it is but the most you can go these days is 70 as threes a million speed cameras and lets face it if you want a fast family car it should say Mitsubishi on the front and Evolution on the back or Bmw and M3/5 whatever.

but for the money you get 3 years warranty standard 300quid more gets you 5
no mots for 3 years and 3 years RAC cover Continental tires new clutch brakes exhaust everything making it a fairly easy decision if you want the new car confidence without alot of cash Dacias are a very good way to go and the the duster is the best of the Dacias.

the question would i recommend to a friend? yes his a Essential petrol in black so he obviously liked it.
reviewed by Anonymous on 17 May 2019
reviewed by Anonymous on 3 February 2019
reviewed by Fergus Doncaster on 8 November 2018
Write your review
About this car
| | |
| --- | --- |
| Price | £9,995–£18,695 |
| Road Tax | B–G |
| MPG | 40.4–64.2 mpg |
| Real MPG | 85.1% |
Just reviewed...