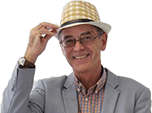 Audi A3 Cabriolet (2008 - 2013)
reviewed by Anonymous on 18 December 2017
reviewed by Buster Cambelt on 8 July 2012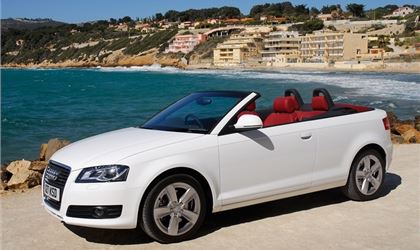 2.0 TFSI 2dr Open Car
reviewed by brettmick on 4 March 2011
3
Tax/Insurance/Warranty costs
5
Experience at the dealership
4
How you rate the manufacturer
Rapid, quiet, comfortable, fun
Bought as a "2nd" car to go to work in replacing an i10 and the train and much better than both (and cheaper than the two put together as well).

Car feels really rapid yet is very refined and quieter at 70 than our "family car" diesel RAV4. When it is wet you hear a "spray" noise behind your right shoulder from the road, particularly as you drive across white lines but the roof insulates sound (and cold) well.

Excellent driving position and I am 6'4 - however the seatbelt can't be height adjusted (obviously) and this can be a tad irritating when wearing the wrong type of coat/shirt material as it can slip.

It handles and communicates the road situation much better than the 5 door 1.8 TFSI A3 we had a few years back but you can feel a little flex in corners when you hit a bump. On some road surfaces around me you get an oscillation through the pedal in a normal car which is more noticeable in the cab (I think they were drunk when they laid the road surface?).

My 20 mile journey to work is showing as 36.2 MPG average on the computer with a spirited journey reading 32 and a miser shower a high of 40.2. Brim filling suggests it is accurate to about 1 MPG (but the temperature variations at the moment aren't helping). My journey is 40% dual carriageway A road at 60-70, 40% single carriageway at 50-60 and 20% stop/start/town at <30.

Boot is OK but letterbox access.

Back seats are OK but with me driving the space behind is too small for anything but the dog.
Write your review
About this car
| | |
| --- | --- |
| Price | £20,540–£32,105 |
| Road Tax | C–H |
| MPG | 38.2–65.7 mpg |
| Real MPG | 80.8% |
Just reviewed...