Our Cars: Volvo XC40 Recharge Plug-in Hybrid T5 Inscription Pro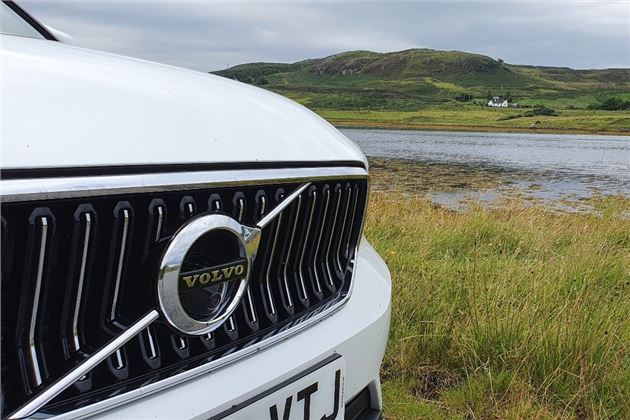 10 August 2020: What happens if you don't charge a plug-in hybrid?
The Details
| | |
| --- | --- |
| Current mileage | 1409 |
| Claimed economy | 117.5-134.5mpg |
| Actual economy | 75mpg |
Plug-in hybrid vehicles (PHEVs) tend to perform rather badly for Real MPG, with some cars missing their advertised fuel economy figures by huge distances. Drivers tend to blame their cars, while some vehicle manufacturers shift the blame towards the owners who refuse to plug-in and charge their cars. Personally, I think both are to blame. 
Plug-in hybrid cars are not designed to be driven without a full battery charge. And if you can't be bothered to charge up the battery then you're setting yourself up for disappointment. However, that said, I think thousands of PHEV buyers are left out of pocket because they are simply not being given the full facts about the pros and cons of plug-in vehicles from the dealers and carmakers. 
PHEVs are heavy cars - due to the fact they have large battery packs. The XC40 Plug-in Hybrid tips the scales around 1.8 tonnes, and this means the 1.5-litre petrol engine has to work overtime to keep things moving at a decent pace. Last week I took it on a 100-mile run, without any battery charge, and it returned a Porsche-911-rivalling 33mpg. The following week I did the same journey with a full battery and got 86mpg.
This might read like I'm stating the bleeding obvious but it's a message that is lost on some drivers. In fact, last week, I was chatting to some friends at my local running club and one guy proudly declared that he had a PHEV as his company car for the past 12 months, and he'd never so much as taken the charging lead out of the plastic bag it came in.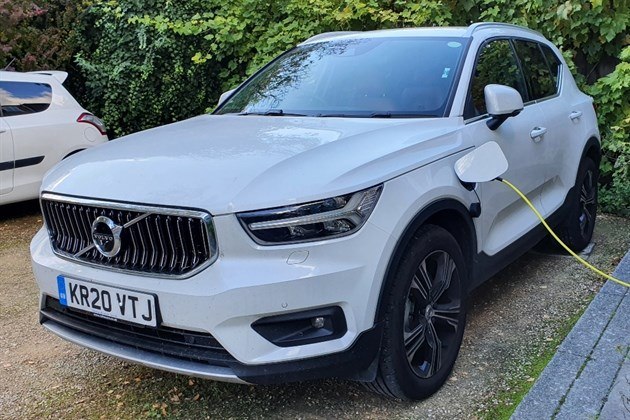 Clearly more needs to be done to educate car buyers and drivers about PHEVs. Personally, I think they are the perfect halfway house between internal combustion engine cars and EVs (electric vehicles). For example, living in central Cambridge, I charge up the XC40 at home and use it as a pure EV in town. When I need to visit the HJ office in London I run it as a hybrid, which uses the battery charge to help the engine and boost fuel economy. 
Flicking through the drive modes is easy via a button below the touchscreen. There is also a 'power' mode which combines the 180PS petrol engine and 82PS electric motor to give the XC40 262PS and a 0-62mph sprint time of 7.3 seconds. Few people will bother with this function though - it drains the battery and fuel tank at a rapid rate and totally undermines the whole point of the car
Charging up the XC40 is simple: just lift the flap on the nearside wing and plug in the cable. A full charge takes around six hours from a three-pin plug or 2.5 hours via a wallbox. However, for the wallbox, you'll need to pay an extra £50 for the Type two cable - which is a tad disappointing on what's already quite an expensive family crossover.
Comfort is an area where I can find no fault with the XC40. Even on 19-inch wheels - standard on Inscription models - the ride quality is wonderfully smooth and relaxing. The spacious interior and soft leather seats make the XC40 a great place to unwind after a long day at the office, too. Just don't forget to charge it up before you go anywhere.
« Earlier: Plug and play - we're living with Volvo's XC40 electric hybrid crossover Later: Pack your bags we're off to Scotland »
Updates

After six months and 7502 miles the time has come for Dan to hand back his Volvo. Would he buy one? Should you buy one? Dan reveals all.

The Volvo XC40 is put through the ultimate season test with a five-foot Christmas tree.

Dan bemoans the Volvo XC40 Plug-in Hybrid's lack of fast charging capability.

Want to control your Volvo XC40 with your smartphone? Well now you can, thanks to the latest On Call app.

The XC40 might be designed for frugal motoring, but look under the metal and you'll find it has some serious hot-hatch rivalling numbers.

Travelling with a 4.5 metre charge cable can present its problems, especially when it comes to storage.

Will the Volvo XC40 carry a full size mountain bike? Dan rolls up his sleeves to find out.

In a world of endless and often pointless car options, Dan thinks he's found one that is actually worth its weight in gold.

Smooth, relaxing and luxurious, the Volvo XC40 is our idea of the perfect premium crossover.

How will the XC40 cope with 1000+ miles in 10 days? Dan finds out with a road trip to the Scottish Highlands.

10 August 2020: What happens if you don't charge a plug-in hybrid?
Thinking of buying a plug-in hybrid? Don't have anywhere to charge it? You'll pay a heavy price, says Dan.

Volvo's plug-in hybrid XC40 joins the HJ fleet. Dan gives his first impression.