Our Cars: Volvo XC40 Recharge Plug-in Hybrid T5 Inscription Pro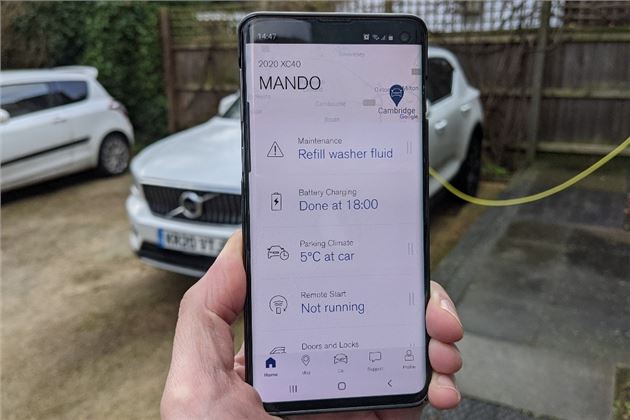 16 November 2020: Is the Volvo On Call app worthwhile?
The Details
| | |
| --- | --- |
| Current mileage | 5871 |
| Claimed economy | 117.5-134.5mpg |
| Actual economy | 83mpg |
The Volvo XC40 Plug-in Hybrid is a compact SUV that's bustling with tech and gadgets. One of my favourite features is the Volvo On Call app. It's an optional service that gives you a range of useful smartphone services for £35 a year.
It's a useful bit of tech that lets you check the battery/fuel levels and pre-program the seat and steering wheel heating  You can also send your destination to the car's navigation system, which means you can map out your trip from the comfort of your sofa with your phone and then have it ready and waiting in the sat nav for your journey.
The app helps you locate the XC40 in a car park, too, by showing its exact location on a map. If you are really stuck, you can flash the headlights and activate the horn. This really is a car that's impossible to lose. 
Smartphone apps for cars are nothing new, I admit, but Volvo's On Call system is one of the easiest to use. Not only does it provide a host of useful tools, but it will also allow you to calculate average fuel economy and check on the battery status. You can also set your favourite charging locations and save them to the navigation system.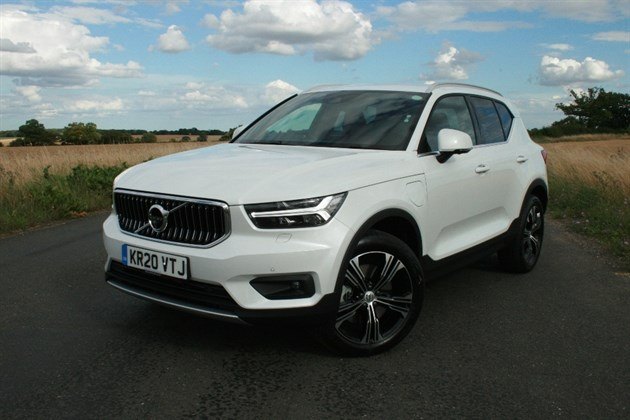 Another useful feature on the app is the parking function; this makes it easy to find local car parks and check the hourly costs. What's more, most importantly of all, it lets you find free parking with the swipe of a finger.
As I approach month five of the XC40's six month long term loan, I've really found myself appreciating the stress free nature of Volvo's compact SUV. Everything is simple to master, and I think it's one of the best-looking cars in its class, too. 
Average fuel economy is averaging around the 80mpg marker, with most of my journeys being around 40-50 miles with a full battery charge. As mentioned in previous updates, it's vital that you charge the battery on a daily basis. Failure to do so will result in sky high fuel bills, with the XC40's average economy dropping to a painful 30-35mpg.
However, for my daily needs in and around the city of Cambridge, I've found the XC40 Plug-in Hybrid to be perfect for my needs. It's efficient, comfortable and surprisingly practical. In short, it's the complete hybrid package.
« Earlier: Why the XC40 PHEV is proof that hybrids can be fun and fast