Our Cars: Suzuki Swift 1.2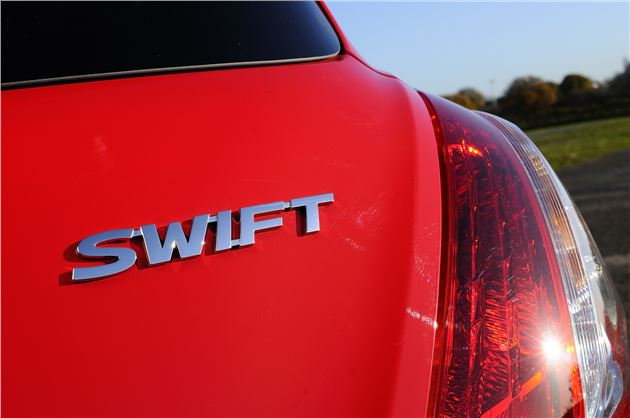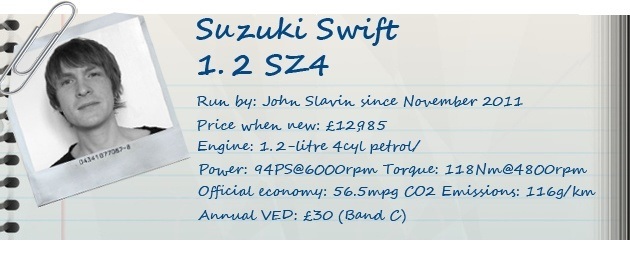 5 December 2011: On a journey
The Details
| | |
| --- | --- |
| Mileage | 1698 |
| Claimed economy | 56.5mpg |
| Actual economy | 46.1mpg |
The first month with the Swift was fairly uneventful in the grand scheme of things. Each journey ticked the mileage up by single digits, with trips to the supermarket, the bus stop or the next town.
It's a good car in which to make such trips. It's nimble, easy to drive and easy to park, but what about over a long distance? Luckily - or unfortunately, depending on perspective - all of my family live in the North East, and so to visit them I have to make a journey from London up the M1 to County Durham.
For obvious reasons I don't make that trip every weekend, but eventually it was time to take the Swift on its first 'proper' journey, and it delivered mixed results.
On the one hand there's the comfortable, easily adjustable seats, which keep numbness at bay for quite a while. There's also the good quality audio system, which makes listening to the scores of local radio stations available on the trip much better, and there's the cruise control, which certainly makes a four hour trip pass with ease.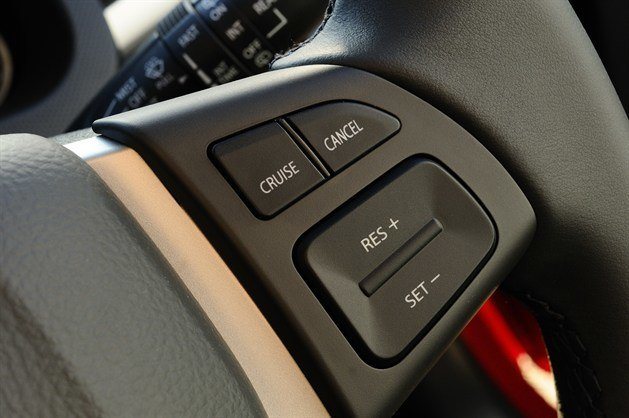 But there's some bad points, too – most notably the noise. There's quite a lot of tyre roar and road noise transferred into the cabin, and at a steady cruise of 70mph the rev counter sits at around 3,000rpm, so the engine isn't exactly subdued. A longer fifth gear, or perhaps the addition of a sixth ratio, would resolve the problem – with the added bonus of improving fuel economy.
Not that fuel economy is particularly bad – the Swift is ticking its way towards 2000 miles now, so the engine has loosened up somewhat and, despite cold weather, it's returning 46.1mpg on average. That's short of the official 56.5mpg, but it's not at all bad. The average in our Real Life Fuel Economy Register is a respectable 51.5mpg, and one owner has managed to beat the official figure by 1.1mpg.
Another thing that became apparent because of my long journey was the slightly awkward load space. I have a pet corn snake (make of that what you will), and he had to come with me. That meant loading his vivarium over a high lip into a fairly small boot. With the snake's tank in the boot there was little room for anything else, and the seats only flop forward, rather than folding flat, so that made loading everything else in a bit of a struggle.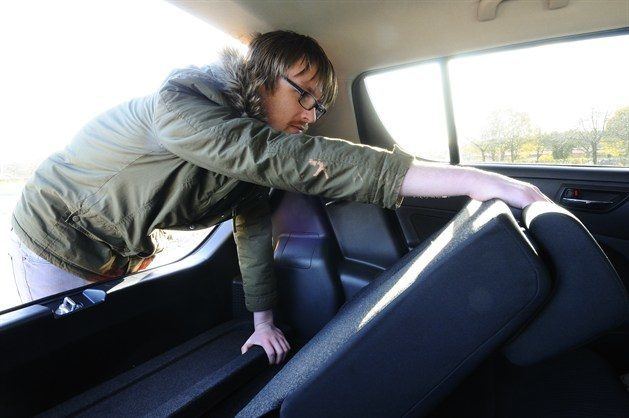 They do split/ fold though, and while they're far from perfect there's certainly enough space for most things, including trips to the recycling centre with an entire bin, a vacuum cleaner, several folded boxes and a case of old wine bottles...
So far the Swift has been a mixed bag. It's not as refined as some rivals, but what it lacks in refinement it more than makes up for in character, enjoyable handling and style, and it has bags of standard equipment to boot. 
What's good:
The stereo: It's crisp, clear and has steering wheel mounted controls, so I can be as lazy as I like when I want to turn it up, turn it down or mute it because there's an advert about injury lawyers on. 
And what's not:
The noise: There's a lot of tyre roar at higher speeds, and the engine is loud at a motorway cruise. It gets irritating on a long motorway journey like the one I make from London to County Durham. 
« Earlier: Revelations Later: Disaster! »
Updates

Six months and 6500 miles have passed since the Suzuki Swift first arrived but now it's time to say goodbye. So how has it fared in its time with us?

Most of the time I've spent with the Swift has been in the cold of winter but now the sun is out the Suzuki is much more enjoyable to drive.

It may seem a new name, but the Swift's history can actually be traced back to the early 80s. Can you remember all the models?

When you order a car you probably think nothing more until it's ready - but what happens between signing the papers and taking delivery?

You never can tell where your car is going to take you, so I've highlighted some of the journeys that test the Swift's versatility on a map.

I pick out some of the best - and worst - optional extras from the accessories brochure.

Having spent a while with the Swift I've started to pick up on things you won't notice in the showroom or on a test drive.

When the new Swift was launched many people - rightly - observed that it looks like the old one. So what's the difference?

A recent minor bump opened my eyes to the amount of safety kit fitted to the Suzuki Swift, which has a five star Euro NCAP rating.

5 December 2011: On a journey
The Swift has, so far, impressed. It's great on country lanes, packed with gear and works well in town. But what about on a long motorway trip?

It's not uncommon for little cars to offer enjoyable driving dynamics, and expected as much from the Swift. Turns out it's a revelation.

The first thing I noticed when the new Suzuki Swift SZ4 turned up is just how much standard equipment you get.