Our Cars: Suzuki Swift 1.2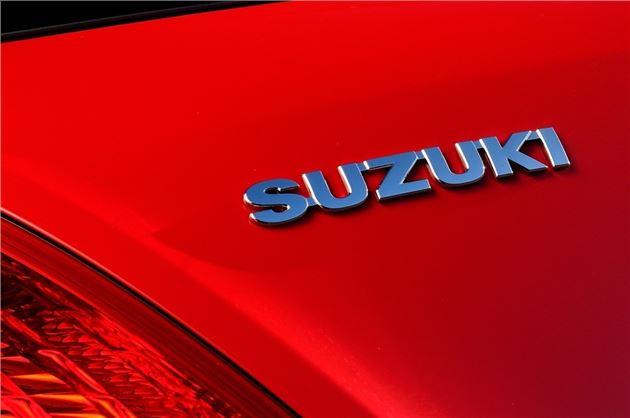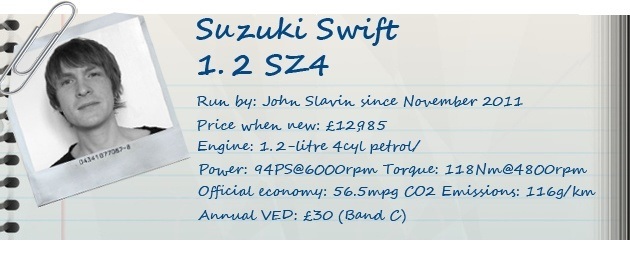 2 April 2012: A potted history
The Details
| | |
| --- | --- |
| Current mileage | 2397 |
| Claimed economy | 56.5mpg |
| Actual economy | 46.3mpg |
| | |
The current Swift is proving a popular car, as did its predecessor – but it's has been around for a lot longer than you think. In fact, if you trace the Swift back to its earliest incarnation you'll find it's been on the go since 1983.
The first 'Swift' wasn't actually a Swift – it was called the Cultus in Japan. Much like the current model, this version was offered as both a three and five-door hatchback. It was powered by a 1.0-litre three-cylinder engine with about 50PS.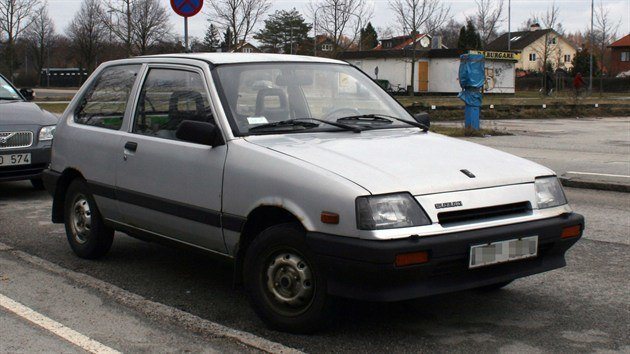 Sounds like it was slow, but it was tremendously light by modern standards, so could hit 62mph in about 14 seconds. The first generation Cultus wasn't sold in the UK until the mid-80s though. Most were sold in Japan, with some in the USA and Canada.
The next generation Cultus is more familiar, because it's the first Swift we ever saw in real numbers in the UK. It was still called the Cultus in its home market and it was popular all over the world. In fact, it's so popular that it's still in production in India. It wasn't so well received in the UK though, perhaps because of the quality of its rivals.
It's been sold as a Geo Metro, a Pontiac, a Holden, a Chevrolet, a Subaru, a Maygar and of course a Suzuki, with its platform adapted to offer a variety of engines from 1.0-litre to 1.6-litre. Some versions even had four-wheel drive!
The next model to bear the Swift name was only sold as a Swift in Japan – everywhere else got the Suzuki Ignis, a square-sided model which looked a bit like a shrunken SUV. It offered a decent amount of entertainment in 1.5-litre Sport trim, though, and even provided the basis for a rally car.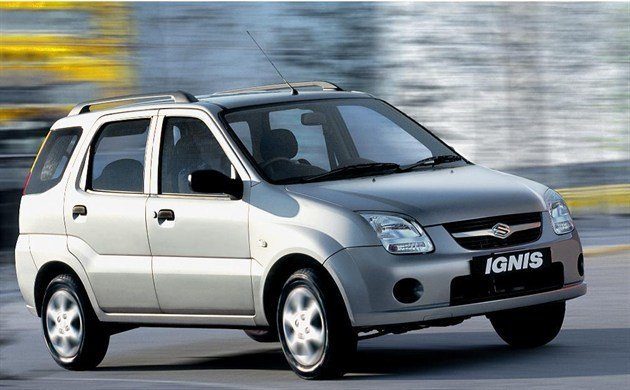 Next up was the 2005-2010 model Swift, which is a very familiar sight on UK roads. Aping the MINI's style without being a complete copycat, this generation of Swift offered good value for money, low running costs, reliability and practicality – much like the current model.
In 2010 the current version was launched, and after the success of its predecessor it didn't have quite so much work to do, so it's a familiar shape, with improvements in key areas. You can read a comparison between the current and previous model here.
« Earlier: Where does the Swift come from? Later: Better weather, better car »
Updates

Six months and 6500 miles have passed since the Suzuki Swift first arrived but now it's time to say goodbye. So how has it fared in its time with us?

Most of the time I've spent with the Swift has been in the cold of winter but now the sun is out the Suzuki is much more enjoyable to drive.

2 April 2012: A potted history
It may seem a new name, but the Swift's history can actually be traced back to the early 80s. Can you remember all the models?

When you order a car you probably think nothing more until it's ready - but what happens between signing the papers and taking delivery?

You never can tell where your car is going to take you, so I've highlighted some of the journeys that test the Swift's versatility on a map.

I pick out some of the best - and worst - optional extras from the accessories brochure.

Having spent a while with the Swift I've started to pick up on things you won't notice in the showroom or on a test drive.

When the new Swift was launched many people - rightly - observed that it looks like the old one. So what's the difference?

A recent minor bump opened my eyes to the amount of safety kit fitted to the Suzuki Swift, which has a five star Euro NCAP rating.

The Swift has, so far, impressed. It's great on country lanes, packed with gear and works well in town. But what about on a long motorway trip?

It's not uncommon for little cars to offer enjoyable driving dynamics, and expected as much from the Swift. Turns out it's a revelation.

The first thing I noticed when the new Suzuki Swift SZ4 turned up is just how much standard equipment you get.