Our Cars: SEAT Ateca 2.0 TDI Xcellence 4Drive DSG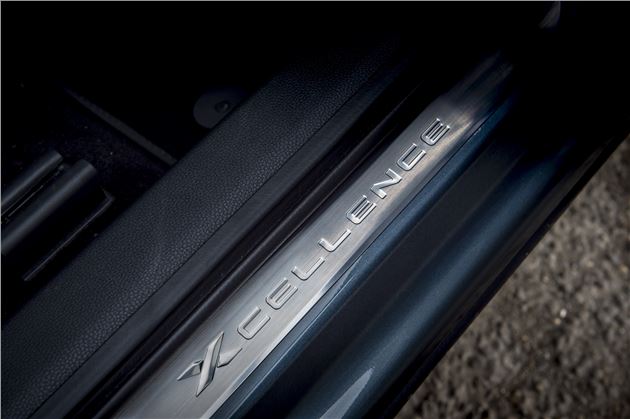 20 January 2017: Definitely buy an Ateca...just not this one
The Details
| | |
| --- | --- |
| Current mileage | 4500 |
| Claimed economy | 53.3mpg |
| Actual economy | 42.5mpg |
In the assemblage of car specification names, many of them as plain baffling as they are grammatically offensive, Xcellence has to be down there with the worst. Imagine that brainstorming session in Martorell:
"Guys! It's a crossover, like a cross. And it's excellent...soooo..."
"Spit it out man, Pablo!"
"We call it 'EXCELLENCE', but with an X at the start."
*pause*
"I'm fired, aren't I...?"
"Pablo. That is...XCELLENT! Immediate pay rise, and take the rest of the day off. You've peaked."
And so, alongisde the Vauxhall Adam Jam, the Peugeot 108 Collection Top! and, of course, the Fiat Cinquecento Hawaii, we have the SEAT Ateca XCELLENCE. Who among us doesn't yearn for the simple days of L, LX, SE and, possibly, Sapphire? 
A SEAT Ateca starts at £18,340, which will buy you a mildly underpowered but nonetheless pleasant 1.0-litre version with front-wheel drive, a manual gearbox, air conditioning, alloy wheels, Bluetooth...enough, in short. The cheapest XCELLENCE car - the top specification, by the way - is £25,300.
For that you get full-LED headlights, a full-fat touchscreen media system, fancy two-tone 18-inch alloys, leather sports seats, wireless phone charging...a lot, basically. You even get those puddle lights that beam the name of your car onto the road at night when you open the doors, like a rubbish Bat Signal.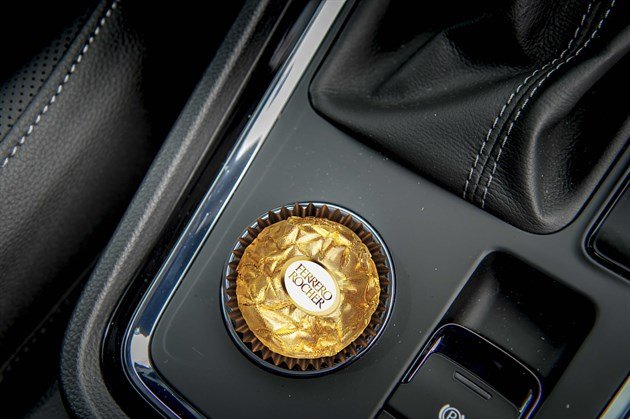 "With this drive select you're really spoiling us!"
All that is nice, of course, but for me the Ateca is a car that doesn't work above the £25,000-or-so mark. Our particular car costs £31,000 before options, with its higher-powered 2.0-litre diesel and DSG gearbox and four-wheel drive. Despite all the stuff in it, it doesn't feel worth it because that's upmarket car money, and upmarket is something the Ateca never quite feels. Between being a SEAT, and being called XCELLENCE, it's all a bit ambassador's reception. They may as well have put shoulder pads on it and called the Ateca XQUISITE.
But the Ateca is fundamentally an Xcellent car, so what to do? Well, for a start, don't bother with the 190PS 2.0-litre diesel, or the DSG or the four-wheel drive. It's a clunky drivetrain that doesn't offer the refinement it should, nor the pace, nor the economy, and if you really do need four-wheel drive for getting about your farm, buy a Skoda Yeti instead. 
Nope, you should buy a front-wheel drive 1.4 TSI with a manual gearbox (or DSG if you must - it works better with the 1.4 engine), and in SE Technology spec. That'll have navigation and the fancy lights and wheels, will be an altogether more pleasant driving experience and probably won't be too far off in MPG terms either. The Real MPG page for the Ateca shows that you're pretty much looking at early 40s either way. 
That'll cost £24,000 (£25,000 with DSG), will be more pleasant to drive and own and, more importantly, won't have XCELLENCE plastered all over it. Xactly.
« Earlier: Ateca, meet your nemesis: a Peugeot Later: Running our car of the year »
Updates

Turns out the Ateca is the car our readers are most interested in. No surprise, really.

20 January 2017: Definitely buy an Ateca...just not this one
The Ateca is an Xcellent crossover, just do't get too Xcited with the spec...

The Ateca was comfortably Mark's favourite crossover until Peugeot did an amazing one, out of nowhere.

We're perplexed by some missing MPGs, but there is a SEAT-based solution, at least.

We're still struggling to really fall for our Ateca...but at least we know why, and what to do about it.

The Ateca is superb...so why don't I love it?

What does owning a SEAT actually say about you?

One burst tyre = one free Our Cars update. And one large bill.

Our Ateca has the most powerful engine you can have with it. It's not quite matching expectations though...

Mark has history with SEAT, which means he's uniquely placed to...hope the Ateca is as good as the Leon. Like everyone else.