Our Cars: Audi Q2 1.4 TFSI Sport S tronic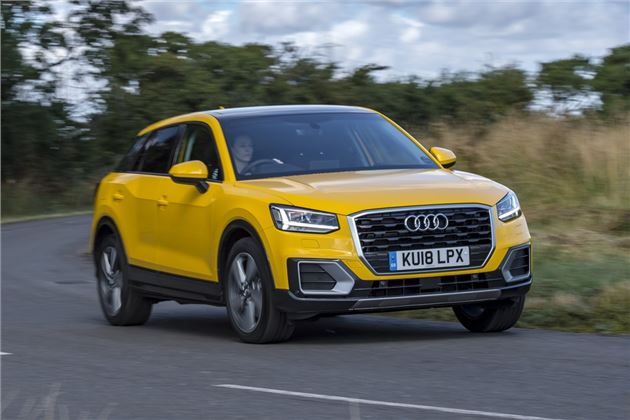 22 August 2018: Touchscreens tantrums in our Audi Q2
The Details
| | |
| --- | --- |
| Current mileage | 2372 |
| Claimed economy | 52.3 |
| Actual economy | 42.6 |
The number one issue I've faced over and over again in my Audi Q2 has been the lack of a touchscreen. And, while that may sound very millenial of me, it was a real problem when we came up against a road closure that Apple Maps didn't alert us to.
Usually, we'd just reroute by picking another route option on the screen, but with the Q2 we had to use the spinning dial near the centre console to change a whole host of navigation options on the move - which was only possible (and safe) because I had a passenger there to do it for me.
And, while this shouldn't be an issue for much longer with the release of Apple's iOS 12 coming in September 2018, it's an very irksome situation right now.
For the not-so tech savvy readers, the iOS update finally means those with an iPhone can now use Waze with Apple CarPlay to get (in my opinion) far more useful navigation that alerts you to everything from debris in the road, cars on the hard shoulder, traffic, road closures, safety cameras and police, and a whole host more. This means no more changing Apple Maps routes on-the-go when the fail to alert me to traffic or road closures.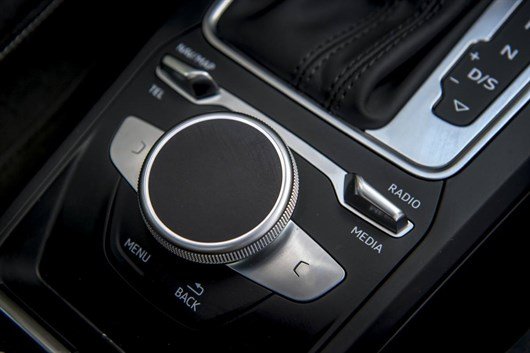 The dial is no match for a touchscreen
And this isn't to say that the infotainment system is bad. It really isn't. But the issue with not having a touchscreen is that it makes you want to just grab your phone to change route directions, skip songs or make calls that you're trying to do with a spinning dial. Which is unsafe and illegal.
But, like Pavlov's dogs, we've all been conditioned through various devices in the form of mobile phones, tablets and even in-car touchscreens to be able to easily do what we want in an instant. So not having a touchscreen is frustrating, especially for the premium price you're paying for the car.
It's legal to use a built-in touchscreen in a car, but drivers can still be charged with careless driving, dangerous driving or driving without due care and attention if the police believe that it affected their standard of driving. So the dial makes sense; you get to keep focus solely on the road instead of looking away momentarily to fiddle with a touchscreen.
But, as a friend mentioned while he watched me angrily trying to use the dial to change routes on Maps, it's probably less safe to use a dial than just tapping a touchscreen once while you drive. Although, obviously, the safest option is to not be distracted at all while in control of a huge metal vehicle going 70mph.
« Earlier: Audi Q2 vs Volkswagen T-Roc Later: Yellow is the new black, well, not quite »
Updates

It's time to say goodbye to our lovely yellow Q2, and we'd be lying if we said we wouldn't miss it.

The 1.4 TFSI in Audi's lineup has been replaced by the 1.5 TFSI (35 TFSI), but which engine would Georgia opt for?

Georgia likes the Virtual Cockpit in the Q2, but is it worth £1400?

Th new Audi Q3 is newer and nicer than the Q2, so why does it only cost a touch more than our Q2?

Audi has added some partial matting onto the rear pillar for customers who buy a Q2 Special Edition #2. Georgia takes you though the fancy, but pointless, optional extra.

Seasons changing get Georgia thinking about the first three months with her Audi Q2.

The Audi ticks all the boxes for young buyers who want a sporty, stylish and premium car. But what's up with the £21k price tag?

Georgia contemplates the triumphs and tribulations of owning a yellow car.

22 August 2018: Touchscreens tantrums in our Audi Q2
Georgia begins to find the lack of touchscreen in our Q2 slightly irksome...

Georgia puts our Audi Q2 through its paces against a VW T-Roc.

Georgia takes her Audi Q2 on a trip to Bristol, but how does is fare on a long trip?

Our new Audi Q2 arrives, and the colour causes a range of reactions.