Our Cars: Audi Q2 1.4 TFSI Sport S tronic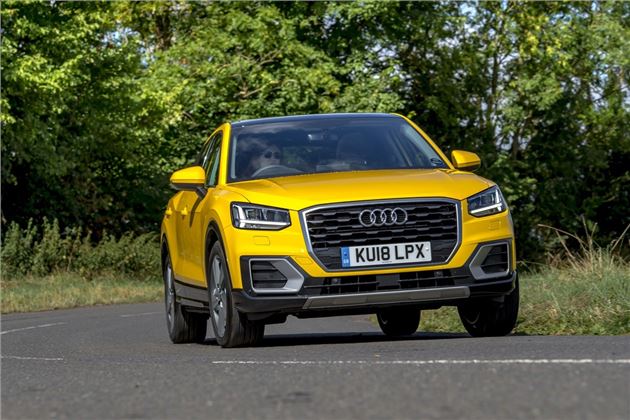 3 October 2018: Our summer Sunflower becomes an autumn Acacia
The Details
| | |
| --- | --- |
| Current mileage | 4001 |
| Claimed economy | 52.3 |
| Actual economy | 42.9 |
Now that I've spent ten minutes finding a yellow flower that begins with an A, we can really get into the point of this review - how am I getting on with our Audi Q2 three months in? As rain and cold winds replace the heat that summer brought with it, I reach the halfway point of running the Q2 (which arrived in July).
Gone are the bugs that clung to my car thinking it was some kind of huge, wonderful, yellow flower — but my enjoyment of the Q2 remains steadfast.
All in all, the Q2 is hard to pick faults with. As with most things, the biggest issue remains the price. As we noted in a previous update, you can get a Volkswagen T-Roc for far less cash, and you get a touchscreen with it — which you don't with the Q2.
The official fuel economy figure of 60mpg isn't accurate under day-to-day driving, as with most cars. I'm getting closer to 42mpg, which isn't terrible for a car of this size. But with petrol sat at around 128ppl in the UK, filling up is a painful experience for my bank account.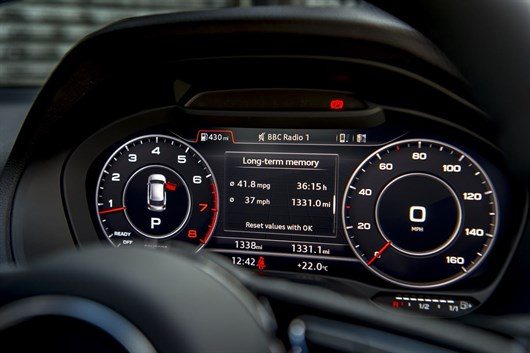 But for the most part, I've enjoyed having the Q2 a lot for these last few months. After all, it's a small crossover with a dash of style and a premium badge. Audi's Virtual Cockpit is also great, but comes as part of the very pricey (£1500) Technology Pack. Ouch.
And it drives very nicely, too. The 1.4 TFSI is an excellent engine; punchy, quiet and smooth (although the tyres can be a tad loud at motorway speeds).
The 405 litres of boot space is plenty for a pushchair if you have a young family, as well as for groceries and the like. My labrador has also taken a few trips to the park in my Q2, so for those with a dog — or two — to ferry around, there's more than enough space.
I'd even argue the Q2 is starting to make me a bit of a crossover convert, having previously protested my preference of hatchbacks for someone like myself — mid-20s with no kids and no desire for the extra space or the cash you pay for it. For me, three months in, it ticks a lot of the boxes I need/want.
« Earlier: Is the Audi Q2 really meant to appeal to young buyers? Later: Is partial matting the most pointless customisation you can get on a Q2? »
Updates

It's time to say goodbye to our lovely yellow Q2, and we'd be lying if we said we wouldn't miss it.

The 1.4 TFSI in Audi's lineup has been replaced by the 1.5 TFSI (35 TFSI), but which engine would Georgia opt for?

Georgia likes the Virtual Cockpit in the Q2, but is it worth £1400?

Th new Audi Q3 is newer and nicer than the Q2, so why does it only cost a touch more than our Q2?

Audi has added some partial matting onto the rear pillar for customers who buy a Q2 Special Edition #2. Georgia takes you though the fancy, but pointless, optional extra.

3 October 2018: Our summer Sunflower becomes an autumn Acacia
Seasons changing get Georgia thinking about the first three months with her Audi Q2.

The Audi ticks all the boxes for young buyers who want a sporty, stylish and premium car. But what's up with the £21k price tag?

Georgia contemplates the triumphs and tribulations of owning a yellow car.

Georgia begins to find the lack of touchscreen in our Q2 slightly irksome...

Georgia puts our Audi Q2 through its paces against a VW T-Roc.

Georgia takes her Audi Q2 on a trip to Bristol, but how does is fare on a long trip?

Our new Audi Q2 arrives, and the colour causes a range of reactions.