Our Cars: Audi Q2 1.4 TFSI Sport S tronic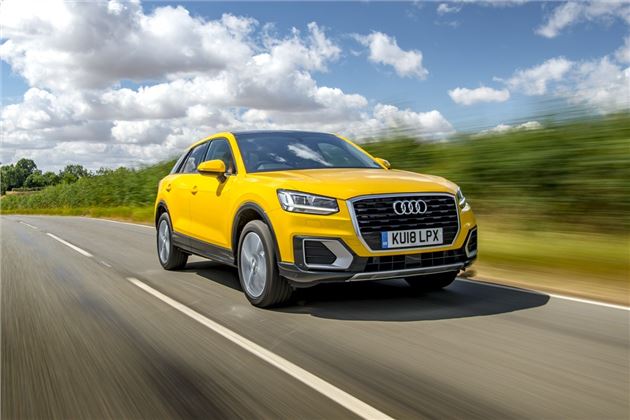 28 November 2018: Our Audi Q2 is heading home, and we're sad to see it go
The Details
| | |
| --- | --- |
| Current mileage | 6285 |
| Claimed economy | 52.3 |
| Actual economy | 43.3 |
The time has come to bid farewell to the Audi Q2 that we've been running for six months. And we're going to miss it. Apart from a few minor gripes, the Q2 has served us well. It's practical, stylish and fairly economical - if not a bit expensive.
So, the good stuff: it returns around 43.0mpg, it's stylish and packed with tech like the virtual cockpit and it's reasonably practical for a small family. My Q2 looks great in yellow (although that's a matter of opinion) and it suits broken country roads just as well as long stretches of motorway.
And the bad? It's pricey and - as we pointed out in this update - it's starting to feel a tad dated. In the motor industry, cars age quickly - and nothing makes that more obvious than when a manufacturer launches a new model.
The Q3 not only offers more space than the Q2, but also more rear passenger room than the previous Q3. It also comes with a touchscreen infotainment system, which my Q2 doesn't (!), and other newer features within the cabin. If you're trying to choose between the two (if you have a growing family, for example), I'd argue the Q3 is a better option. 
Not the best colour for residual values...
In our Q2 vs T-Roc update, we mentioned that the T-Roc is more practical for families because of the extra space it offers. Although, we think the Q2 is a bit nippier, sportier and generally more engaging to drive.
The T-Roc is the smart option, being cheaper and more practical, but we prefer the Q2. After all, it's a small crossover with a dash of style and a premium badge.
The Q2 is targeted at young buyers - yet, the price still pushes it beyond what I think most early 20-something year olds (like myself) would be able to afford. On Audi's Solutions PCP scheme, for a 35 TFSI 150 PS S tronic, you'd be paying £319 per month for four years with a £6164 deposit. Representative APR is 5.9% and final payment would be £14,308...
You can obviously opt for smaller engines, lower specs and less optional extras - but isn't Audi about luxury? We like it regardless, and we'll definitely miss it when we move onto our new long-termer. Stay tuned to see what we'll be driving for the next six months. It's another crossover, but very different from our Q2.
« Earlier: Does the 1.4 TFSI cut it in our Audi Q2?