ULEZ fines and charges bring in £40m in first six months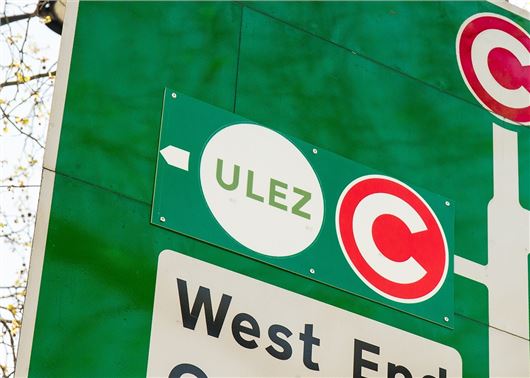 Published 31 October 2019
The London Ultra Low Emission Zone (ULEZ) has raised over £40 million in revenue since it was launched in April 2019.
A Freedom of Information request, made by car selling comparison website Motorway.co.uk, found that more than 2,000,000 drivers paid the ULEZ charge between April and August 2019, with 223,952 PCNs being issued. The figures cover all vehicles that entered the zone, including HGVs, coaches, cars and motorcycles. 
>>> Everything you need to know about ULEZ emission standards and fees
The ULEZ operates 24 hours a day, seven days a week, every day of the year, alongside the London Congestion Charge within central London and requires drivers to pay a daily fee (in addition to the Congestion Charge) if their vehicle does not meet certain emission standards.
The research found that over 30,000 drivers had received more than one Penalty Charge Notice (PCN) for non-payment of the daily charge, with one driver receiving 81 PCNs for non-payment. 
Transport for London (TfL), which operates the ULEZ, said it issued drivers warning notices rather than PCNs until 10 May, because the ULEZ scheme was new.
ULEZ charges raised a total of £30,764,800 between 8 April and 31 August 2019, while an additional £10,622,001 was obtained through PCNs. The figures do not take account of the costs of running the scheme and therefore show revenue raised rather than net income for TfL.
Car, motorcycle and van drivers who fail to pay the daily charge of £12.50, face a £160 fine, or £80 if paid within a fortnight. While, HGV and coach drivers, who have to pay a higher daily charge of £100, face a £1000 fine, or £500 if paid within 14 days.
Twenty four towns and cities in the UK have been ordered to come up with clean air plans by March 2021. Birmingham's Clean Air Zone will come into operation on 1 July 2020, with drivers being charged £8 to enter. 
Comments
Author

Dan Powell
Latest