Drivers being short-changed by new MoT rules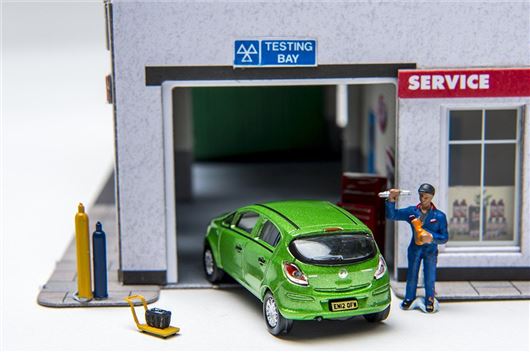 Published 31 August 2018
The average driver pays £90 on unnecessary car repairs because they lack a basic understanding of the MoT, according to new research.
The annual test was given a complete overhaul in May 2018, with new rules for diesels and tougher guidelines for tailpipe emissions; yet, data from roadside assistance specialist Green Flag suggests that the majority of drivers are lost when it comes to the MoT and getting a good deal on repairs.
>>>Government urged to scrap the MoT by think tank
It's argued that UK drivers collectively overspend by £3.4 billion annually on unnecessary repairs and services when their car goes in for the MoT, with brake fluid changes, anti-freeze refills and fuel cleaners being the most-common up-sells. A lack of understanding of the MoT has been blamed, with roughly half of drivers (52 per cent) saying they had no idea what the annual test involved.
"Motorists are becoming less equipped to ensure they're getting the best deal on repairs"
The research claims that dishonest mechanics are using this knowledge gap to cash in, with a third (31 per cent) of drivers admitting that their lack of understanding hindered their ability to negotiate with garages. Indeed, almost half (40 per cent) of drivers admitted they'd underestimated how much it would cost to repair their car in the past, with inexperienced drivers (aged 17-24) being the hardest hit.
>>>Find a trustworthy mechanic with the Good Garage Guide
Drivers in London, Leeds, Glasgow and Sheffield pay the most on car repairs, with average costs peaking at £508. Nottingham, Plymouth and Brighton came out on top for value, with average spend ranging from £348 - £364.
"Motorists are becoming less equipped to ensure they're getting the best deal on repairs...this is particularly evident by our findings that 61 per cent aren't sure what MoT stands for, and the fact that 39 per cent don't understand what is being checked during a test," said Nick Reid, head of automotive technology at Green Flag. 
| | |
| --- | --- |
|   | Most popular up-sells, unnecessary work and garage charges |
| 1 | Brake fluid change |
| 2 | Anti-freeze drain and refill |
| 3 | Fuel/oil cleaners |
| 4 | Brakes – pads and discs  (when wear is within safety limits) |
| 5 | Wiper blades |
| 6 | Battery replacement |
| 7 | Tracking |
| 8 | Oil top ups |
| 9 | Tyres (When tread is well within legal limit) |
| 10 | Pollen filters |
Comments
Author

Dan Powell
Latest