Volkswagen Twin-Up revealed at Tokyo Motor Show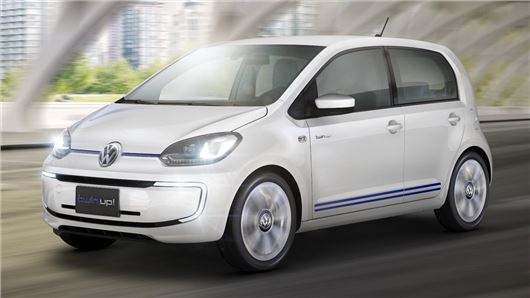 Published 20 November 2013
Volkswagen has unveiled a hybrid version of the Up at the Tokyo Motor Show. The Twin Up concept uses a modified version of the XL1's diesel-electric drivetrain and is said to return an incredible 257mpg. 
The Twin Up concept is based on a plug-in hybrid system, which combines a 0.8-litre two-cylinder turbodiesel engine, with a 27kW electric motor. Power is delivered to the front-wheels through a seven-speed DSG gearbox and top speed will be 87mph. However, acceleration will not be impressive, with official figures saying 0-62mph will take a zimmer frame rattling 15.7 seconds.
On battery power alone, the Twin Up can cover a range of 31 miles, thanks to a 8.6 kWh lithium-ion battery pack that is positioned between the rear seats and the boot. Combined torque peaks at 215Nm, while CO2 emissions are just 27g/km, which makes the twin up! exempt from London's Congestion Charge.
Volkswagen tells us it will be simple to select power modes, with an 'e-mode' button on hand for the driver to decouple the clutch between the diesel and electric motors. The electric motor can also act as a generator under braking to charge the battery, while the 800cc TDI engine will 'under the right conditions' be able to replenish the main traction battery.
The engineers that built this little car say it was relatively easy to modify the chassis to accept the hybrid system, but no information has been given regarding price or production dates. However, industry insiders claim that the Twin Up will most likely follow on from the XL1, which will reach showrooms in 2014.
Comments
Author

Dan Powell
Latest