Porsche launches Panamera Turbo S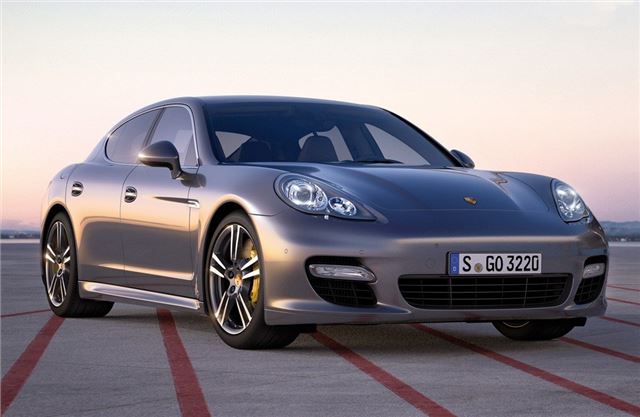 If the standard Porsche Panamera Turbo isn't quite powerful enough for you then Porsche has the answer in the shape of the new Panamera Turbo S. On sale in June and priced at a not inconsiderable £122,623, the top model in the range has an uprated twin-turbo V8 with 550bhp - an extra 50bhp over the 'standard' Turbo.
The 4.8-litre engine also has more torque, increasing from 700 to 750Nm, while in Sport and Sport Plus modes (and during kick-down in normal mode) it's boosted to 800Nm thanks to an over-boost function. This extra power delivers record sprint times for the new Panamera.
When using the Launch Control function, 0-62mph takes just 3.8 seconds, with a top speed of 191 mph possible. Despite the increased performance, claimed fuel consumption of the Panamera Turbo S remains at the same level of the Panamera Turbo at 24.6mpg. The increased performance compared with the Panamera Turbo can be attributed to two main enhancements. Improved turbochargers with titanium-aluminium turbine wheels and modified engine control management.
As you'd expect given the price tag, the Panamera Turbo S has a comprehensive standard equipment list, including several key driving dynamics control systems such as the Porsche Dynamic Chassis Control (PDCC). This is an active roll stabilisation system which boosts cornering stability and enhances both driving dynamics and comfort.
Porsche Torque Vectoring Plus (PTV Plus) applies a variable torque split to the rear wheels which, in combination with an electronically controlled rear limited slip differential, giving extra traction and therefore greater agility. The Sport Chrono Package Turbo, which tunes the suspension settings and engine controls, makes the car even more sporting when the Sport Plus button is pressed. There is also a sports exhaust system.
The Turbo S is marked out by its 20-inch Turbo II alloy wheels with a wider rear axle track, side skirts from the Porsche Exclusive range and the adaptive extending four-way rear spoiler. Inside there is standard two-colour leather upholstery while two new optional combinations of black/cream and agate grey/cream are offered exclusively for the new Panamera Turbo S and will be available from the autumn.
The Panamera Turbo S goes on sale in June and is priced from £122,623. Fitted to every Panamera Turbo S is a Porsche Vehicle Tracking System (VTS), a sophisticated vehicle security package approved to Thatcham Category 5 standard. Customers will also be able to explore the potential of their new car by participating in a complimentary course at the Porsche Experience Centre, Silverstone.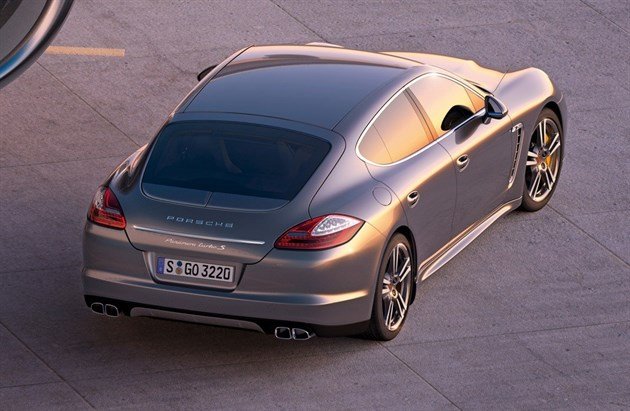 Comments