Paris Motor Show 2016: Lexus previews smaller crossover with UX concept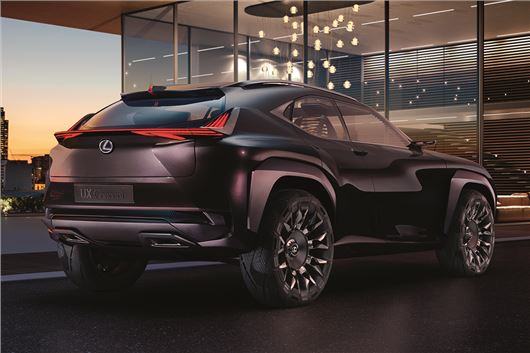 Published 21 September 2016
Lexus has released a teaser image of its Paris Motor Show star, the UX. Nothing more has been given away yet, but there's a good chance it previews a production car that would fit in below the NX. If it does go on sale, expect it to cost from around £27,000.
Since Toyota, which owns Lexus, is introducing a small crossover with similar styling, called the C-HR, it's possible the UX will use the same platform. That model uses the same 1.8-litre hybrid system seen in the Toyota Auris Hybrid and Lexus CT 200h, so it's a possible option for a production UX.
The concept lacks full-sized door mirrors, so probably has rear-facing cameras instead – but the chances of those making it to a production car are limited. That said, the rest of the styling isn't all too radical, at least next to the slashed lines of the existing NX, so there's no reason it couldn't go on sale in the next couple of years.
Here's a quick preview of the production cars we're most looking forward to seeing in Paris... 
Comments
Author

John Slavin
Latest