Geneva Motor Show 2017: Vauxhall reveals Crossland X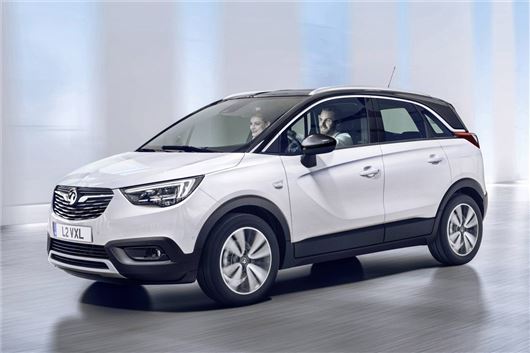 Published 07 March 2017
The brand may just have been bought by PSA Peugeot Citroen, but Vauxhall has still revealed the Crossland X at the 2017 Geneva Motor Show.
The replacement for the Meriva takes the small people carrier design and aims to add some SUV-esque looks, but with not much success in our opinion. Still, Vauxhall is trying to convince everyone this is a crossover, hence all that cladding round the arches.
It will cost from around £15,000 when it goes on sale this summer and has more boot space than the Mokka X with 410 litres. The rear seats will also be movable - by 150mm - and feature 60/40 split folding. Unlike the Meriva - which the Crossland X will replace - there will be no rear-hinged rear doors though, but Vauxhall is promising space and comfort for up to four adults. 
There are no details on engines yet, other than a broad statement on an extensive "petrol and diesel engine portfolio with manual and automatic transmissions". However, we'd expect Vauxhall's excellent three-cylinder 1.0-litre petrol to feature, with claimed economy in the region of 60mpg. 
Trim levels are also still to be confirmed, but expect high spec models to get an eight-inch colour touchscreen, compatible with Apple CarPlay and Android Auto. Vauxhall's automatic parking system - advanced park assist – should also make it into the Crossland X, along with blind spot monitoring, cruise control and autonomous emergency braking.
The Crossland X marks the first of two new 'SUVs' - according to Vauxhall at least - from the brand in 2017. The larger Grandland X is due later in the year. The Mokka has already been given the X rebrand, with the 'X' now identifying all of the SUVs in Vauxhall's car line-up.
Comments
Author

David Ross
Latest