Geneva Motor Show 2013: Volkswagen shows Cross Up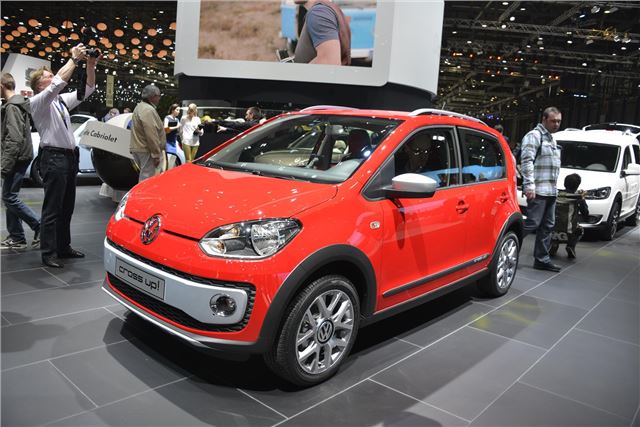 Volkswagen is has shown the production-ready Cross Up at the 2013 Geneva Motor Show. It's a chunkier version of the impressive Up which was launched last year and gets pseudo-SUV looks with black body mouldings, silver roof rails and mirror caps, as well as unique alloy wheels.
The Cross Up was one of several Up concepts first shown at the 2011 Frankfurt Motor Show and expanded for the 2012 Geneva Motor Show where the firm showed off the Winter Up and Cargo Up among others.

In the cabin there are electric front windows, Cross Up seat stitching and a split folding rear seat. Power comes from the 75PS 1.0-litre engine fitted to the standard Up, linked to a five-speed manual gearbox. Volkswagen's 'Cross' models are popular in Germany, but aren't offered in the UK, however Volkswagen UK is considering bringing the Cross Up here with a rumoured price tag of around £11,500.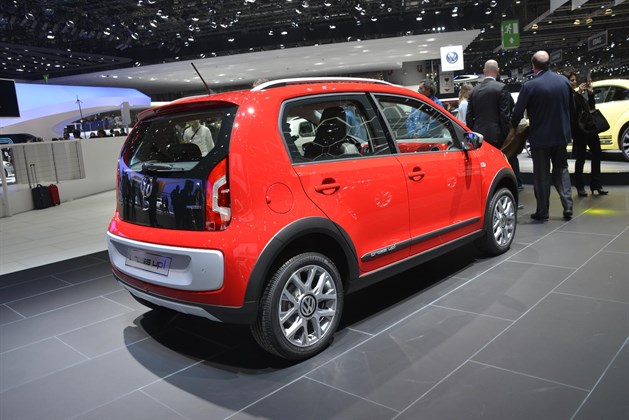 Comments