Geneva Motor Show: Four new Up concepts from Volkswagen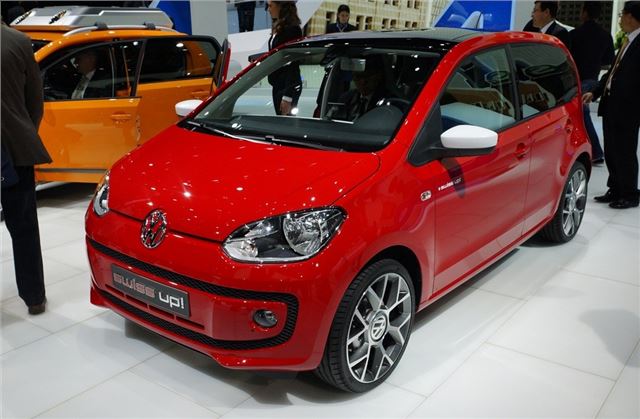 Volkswagen has unveiled four new Up 'design studies' at the Geneva Motor Show, each designed to highlight the versatility of the compact hatchback. The impressive Up goes on sale on 5 March 2012 in three-door guise with the five-door arriving later this year.
Tying in with the Geneva Motor Show, there's the Swiss Up (above), inspired by the familiar Swiss Army Knife. Both the inside and out come in Tornado Red paintwork with a white dashboard and mirrors, to echo the Swiss national flag. There's even a leather band on the back of each front seat for storing your pocket knife.
The Winter Up (below) is based on the Cross Up, a beefed up 'soft-road' version of the Up first seen at the Frankfurt Motor Show last year. As its name suggests the Winter Up is designed for the slopes and comes in Pure White paint with Malibu Blue inserts. It gets a more rugged look with a raised ride height and underbody protector panels while the show car has snowboards on the roofbars. It's still front-wheel drive but does have ESP and an electronic differential lock to help it in slippery conditions.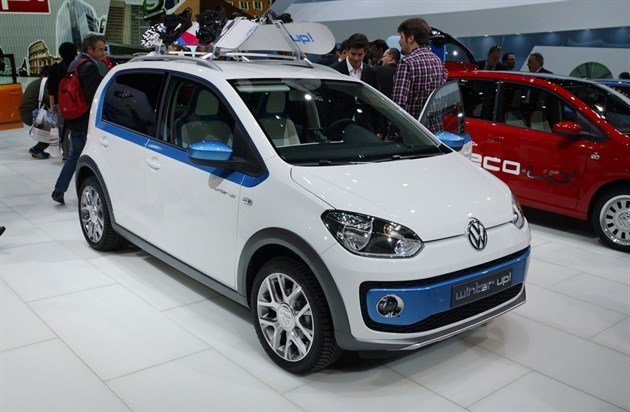 The X Up (below), also based on the Cross Up, and comes with a roof box with integrated search lights as it's designed for 'night-time expeditions' according to Volkswagen, whatever they may be. Inside it gets two-tone door inserts and hand-sewn Up logos.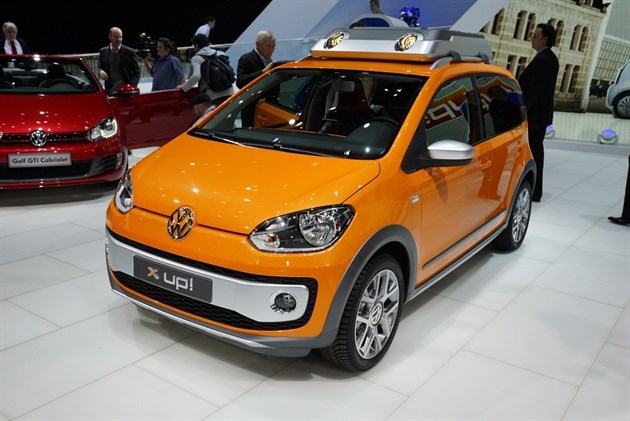 Finally there's the Cargo Up, a van version of the small Volkswagen which has the rear seats removed to create a 1400-litre load capacity and a payload of 426kg. There's a bulkhead behind the driver with a Plexiglas top half while the rear and side windows are body-coloured, so businesses can easily brand the van. It also gets a raised ride height and underbody protection.
It's not the first time Volkswagen has shown several Up concepts. At the 2011 Frankfurt Motor Show the German brand showed a Convertible Up along with a Buggy Up and a Cross Up.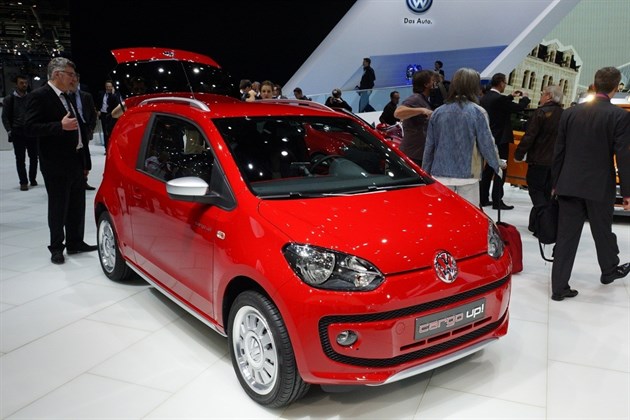 Comments