Geneva Motor Show 2012: Fiat premieres 500L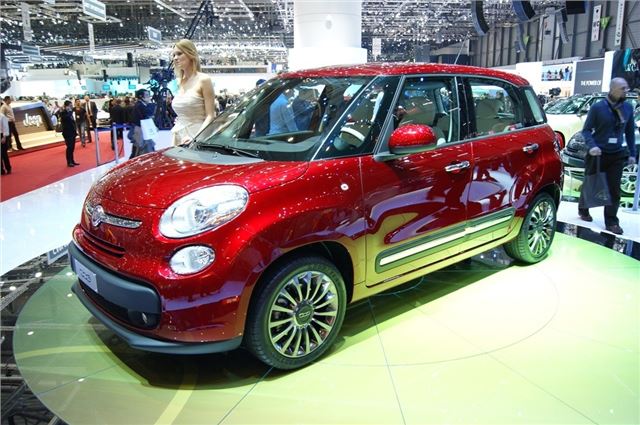 Fiat has premiered a new 'L' or 'Large' version of its popular 500 at Geneva. The L offers five-door practicality while attempting to retain the cute retro styling that's made the two-door 500 so popular since its launch in 2008. It will go on sale later in 2012 and prices are expected to start around £13,000.

It's a small-MPV style vehicle which is both taller and longer than the two-door, with a square rear end - pointing at a more practical and spacious rear row of seats. While it might aim to ape the two-door, with round lights and smooth front end lines, it falls a little flat. Instead it looks like a bad first draft, or a mutant Panda/500 hybrid. 
TwinAir two-cylinder petrol engines, as well as a 1.4-litre petrol and 1.3 MultiJet diesel engines will be offered, and with constant strives towards improved fuel economy you can expect the 500L to have stop/start technology.
The original Fiat 500L was a 'Lusso,' or Luxury model. The larger, more practical variant of the original Fiat 500 was called the 500K, and looked like a traditional estate.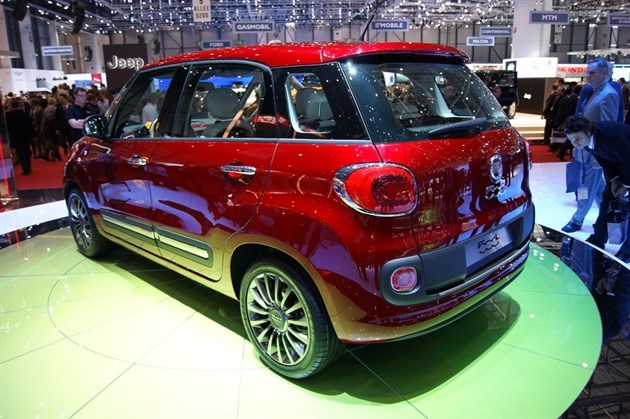 Comments