Vauxhall shows radical RAK e concept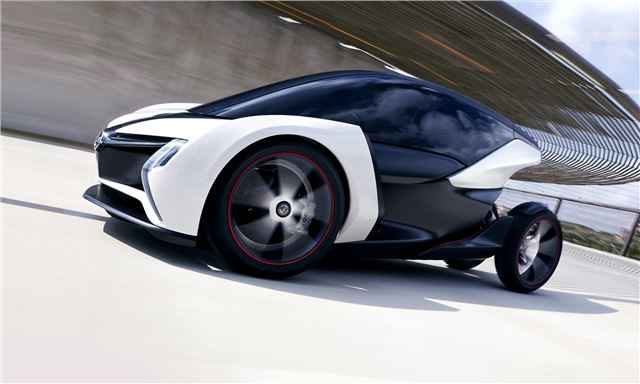 Amongst a selection of models, including the Astra GTC and Zafira Tourer, Vauxhall/ Opel is exhibiting a radical new ultra lightweight electric personal mobility vehicle, aimed at younger drivers.
"We want to develop electric vehicles that everyone can afford," said Karl-Friedrich Stracke, Opel/Vauxhall CEO. "The range-extending concept of the Ampera demonstrates our leadership in electrification of the car. The RAK e aims to deliver pricing that even younger customers can afford. It also has cool looks and production potential. In future, efficiency will be measured in money-terms, not litres per 100kms."
The lightweight body is made of conventional lightweight materials, rather than excessively expensive composite materials like carbon fibre, reducing price.
The two seat design takes inspiration from gliders and motorcycles, with a bubble canopy and bike-style rear swing arm connecting the rear wheels.
The maximum range of the RAK e is 60 miles, and it takes around three hours to charge. The 'cockpit' features a system to help the driver locate a charging station nearby. Top speed is 75mph, and 0-60mph takes 13 seconds.
Thanks to the lightweight design – total weight is just 380kgs – the energy consumption figure is modest – all of the power it requires could be supplied by a five square metre solar panel. 
Comments