London Mayor brings forward date for Ultra Low Emission Zone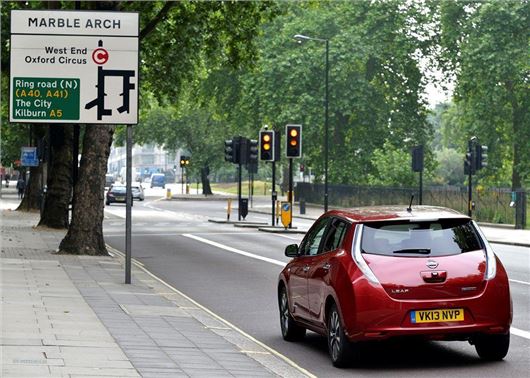 Published 05 April 2017
The date for the introduction for the London Ultra Low Emission Zone (ULEZ) has been brought forward to the 8 April 2019.
It will require the drivers of the most polluting vehicles to pay £12.50 on top of the existing congestion charge to drive though the centre of London. Originally planned for 2020, the new ULEZ roll-out date was confirmed by the capital's Mayor, Sadiq Khan
The charge will apply to petrol vehicles that do not meet Euro 4 standards and diesel vehicles that do not meet Euro 6 standards. Buses, coaches and HGVs face a fee of £100 a day.
If you have a petrol car registered before 1 January 2006, it will likely be subject to the charge. As will diesel cars registered before 1 September 2015.
For newer vehicles, the Euro emission standard should be listed on the V5C in section D2. Alternatively you can check on the Transport for London website to see if you'll have to pay the charge.
The 2019 ULEZ will replace the T-Charge and cover the same area as the existing Congestion Charging Zone, but apply 24 hours a day, every day of the year.
Drivers who live within the zone will be exempt, but be subject to a three year "sunset period" to change their car. At the end of this period (from 7 September 2023) residents will be liable for the full daily charge, should their vehicle not meet the ULEZ standards.
The scheme, which is expected to be announced in several other British cities over the coming months, will aim to cut harmful emissions by penalising petrol cars that do not meet Euro4 standards and diesels that do not comply with Euro6 standards. Khan has also outlined proposals to extend the low emissions zone to the north and south circular roads by 2021.
Harmful emissions from diesels and older petrol cars has been accredited to 9500 yearly deaths in London alone and has been labelled as a 'public health emergency' by a cross-party committee of MPs. The European Commission has also warned Britain about its failure to tackle air pollution and is preparing legal action against the UK for not enforcing EU law during the Volkswagen Emissions Scandal.
Comments
Author

Dan Powell
Latest