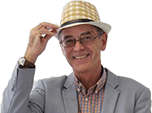 Boris Scraps Western Extension of C Tax

Happily, BJ has seen sense, but cyclists are not amused.

The Consultation produced 28,000 reponses. 67% of residents and 86% of businesses wanted it scrapped, so he will scrap it.

Koy Thomson, chief executive of a cycling group said, "Scrapping the western extension means more pollution, £70 million less (tax revenue) for improving transport, and more congestion: does the mayor think this is what the people who spoke against the charge really wanted? This move will increase London's contribution to climate change, and exacerbate London's health and obesity crisis. It has been terrible failure of leadership."

BJ has revealed he is to begin legal procedures to remove the £8-a-day toll. The charge was extended to most of Westminster and Kensington and Chelsea in west London in February 2008. But legal obstacles mean it cannot be removed until, around Spring 2010.

TfL said there would be a small increase in pollution and carbon dioxide emissions once vehicles returned to the area, but that it was unlikely to have a big impact on air quality. A separate TfL survey of 2,000 residents and 1,000 businesses indicated that 41% wanted to end the toll charge.

The London Chamber of Commerce and Industry welcomed the decision, saying "common sense has prevailed".

A spokesman said: "This is an important milestone for many of the capital's hard-pressed businesses and we urge the mayor to review the original charging scheme in the central zone."

The removal of the C-charge extension is part of the mayor's draft transport strategy, which will be subject to a 12-week public and stakeholder consultation to begin in summer 2009. TfL will also need to carry out a separate consultation to formally remove the western extension.
Comments