Jaguar I-Pace gets faster EV charging tech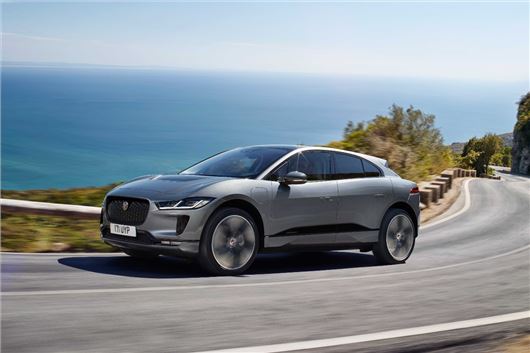 Published 24 June 2020
Jaguar's premium electric SUV now comes with an 11kW charger as standard, which means you can add 39 miles in just 15 minutes. The updated I-Pace is available to order now, priced at £65,195.
On the go, a 50kW charger adds up to 39 miles in 15 minutes, whilst a 100kW charger will add up to 78 miles in the same level of time. 
While the I-Pace retains the same twin electric motor setup and 90kWh battery, it is now fitted with an 11kW on-board charger - which enables drivers with access to three-phase electricity supplies to add around 33 miles per hour – ideal for overnight charging at home.
Drivers using 7kW wallbox charger will gain up to 22 miles of charge per hour, with a full charge taking 12.75 hours. The I-Pace has a maximum range of 292 miles.
Jaguar's new Pivi Pro infotainment system features a 12.3-inch high-def virtual instrument cluster, as well as 10-inch and five-inch dual touchscreens and haptic rotary controllers. Jaguar says the system is easier to use then the previous version, with it being as simple to use as a smartphone apparently.
All I-Pace models now come with a complimentary 4G data plan too, allowing drivers to access music streaming, maps, weather and traffic data. To assist with charging, the Pivi Pro system is able to show charging point availability, as well as cost and the estimated charging time.
Visibility is enhanced with the addition of a 3D Surround Camera system as standard which provides a 360-degree digital plan view of the surrounding area and potential hazards, visible through the central touchscreen. A ClearSight rear view mirror, which uses a camera mounted on the rear of the car, provides an unobstructed view of the road behind.
The I-Pace is offered with an eight year/100,000 mile battery warranty. The revised model is available to order now, priced from £65,195.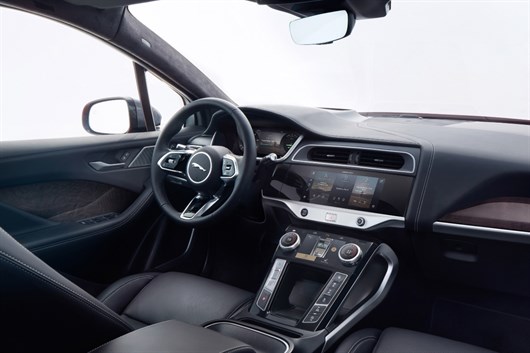 Comments
Author

Georgia Petrie
Latest