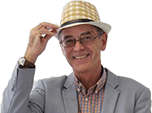 Mercedes-Benz EQC (2019–)
Last updated 5 September 2018
All-electric crossover from Mercedes-Benz. Up to 280-mile range.
Not arriving until later in 2019.
Updated 4 September 2018
Mercedes-Benz EQC revealed
The EQC is the first Mercedes-Benz vehicle to be launched under the EQ brand. As the first Mercedes-Benz model to be launched under the new product and technology brand EQ, the EQC features an all-new...
Introduction