Buyers not put off by economic climate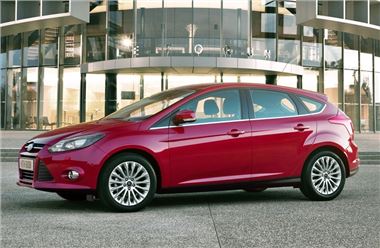 Buyers aren't being put off by the doom and gloom of the current financial climate, according to figures from online new car broker Drive The Deal. In fact the average amount spent via the firm in the last six months of 2010 was higher than the total average figure for the whole year.

The average amount spent on the thousands of new cars that Drive the Deal brokered the purchase of across the whole of 2010 was £19,945, but in the last six months of the year the average amount was higher at £20,313.
The average discount the online broker obtained for its thousands of customers was £3845 off the manufacturers' list prices which equates to an impressive 16.2 per cent. 2011 is already off to a solid start with 22 per cent off the recommended retail price of a Ford Focus 1.6 TDCi Sport 5dr at £12,845, saving 30 per cent off list prices.
"With dealers worrying about hitting their ever higher targets in 2011, now is probably the best time to bag a bargain," says Richard Saunders, managing director of Drive the Deal.
"We scour the UK looking for the dealers most desperate for additional customers, so we are in pole position to find people the lowest prices. We have listed lots of cars on our website with more than the £4,000 average saving achieved last year, the Ford Focus is a good example with over £5,300 off and we are still able to obtain £10,000 discount off a new Volvo XC90 Executive," he added.
Comments