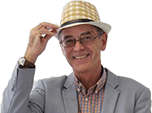 Demand for 4 x 4s soars says Motorpoint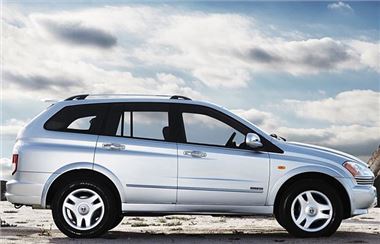 The 4 x 4 looks like becoming this summer's 'must-have' item according to Motorpoint.
Sales figures for the last month show demand for 4 x 4s has soared as motorists from all corners of the UK clamber to take advantage of unprecedented savings on a range of new and nearly new models at the car supermarket giant.
This contrasts sharply with 4 x 4 sales nationally which were down again last month according to the Society of Motor Manufacturers and Traders (SMMT).
The favourite model among customers has been Ssangyong, with Motorpoint selling dozens in recent weeks thanks to offers such as a 09-Reg Ssangyong Kyron 2.0 S for £8,999 -£1,000 cheaper than the new shape entry-level Ford Fiesta.
Also proving equally popular is the 09-Reg Chevrolet Captiva 2.0 VCDi for £11,999 or the 08-Reg Dodge Nitro 2.8 CRD for £10,999 - both of which offer savings of over £6,500 on equivalent new models from franchised dealers.
Says Paul Winfield, Operations Director of Motorpoint: "The 4 x 4 is definitely back with a vengeance, with customers travelling from across the UK to buy them. In spite of the Government's attempts to tax such vehicles of the road through additional fuel duty and road tax hikes, the 4 x 4 has never represented better value for money, and drivers are responding accordingly.
"Motorpoint believes that far from becoming obsolete, the 4 x 4 remains extremely relevant, and thanks to the great deals on offer at the moment as well as the advancements that have been made to make them far more environmentally-friendly, we continue to prove popular for the foreseeable future."
Adds Patrick Odonovan from Peterborough, who recently bought a Ssangyong Kyron 2.0 EX from Motorpoint for use on his farm: "It was the price that appealed to me initially. It's a lot of car for the money and I definitely feel I've got myself a bargain, especially when compared with my previous vehicle - a Land Rover Freelander."
Motorpoint is the UK's number one car supermarket group. It currently operates from five locations - Burnley, Derby, Glasgow, Newport and Peterborough. In 2008, Motorpoint sold some 35,000 new and nearly vehicles, providing customers with almost £150m worth of savings on the recommended retail
prices to be found on franchised dealers' forecourts. It also repeated its achievement of selling a car into every post code area in the UK. Motorpoint is currently listed at number 83 in the Sunday Times Top Track 250.
More at
www.motorpoint.co.uk
Comments