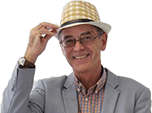 Buyers Turn a Profit on Scrappage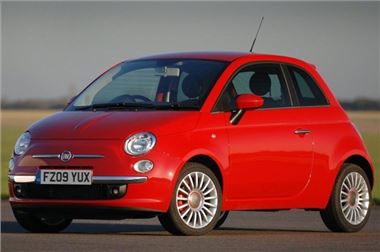 Healthy demand for certain second-hand cars, coupled with low levels of availability in the used car market, means that many consumers benefitting from the Government's vehicle scrappage scheme currently have the option of selling their new car for a tidy profit.
Glass's, publisher of motor dealer 'bible' Glass's Guide, says that for in-demand superminis such as the new Ford Fiesta, FIAT 500 and Citroen C1, a profit of up to £1,100 could be available if the consumer had received the full scrappage trade-in discount and then sold their new car privately after taking delivery.
"The potential profit is greatest for those cars where the nearly-new value is currently high in relation to the list prices; notably small, affordable cars with low running costs," explains Adrian Rushmore, Managing Editor at Glass's. "Extended new-car delivery times are supporting these windfall profits, because prospective buyers not eligible for the scheme are more likely to gravitate towards second-hand examples – indirectly boosting residual values – rather than suffering the wait for a new model.
"We expect that some franchised dealers will be pleased to secure unused examples of these popular, newly-registered cars, despite the inflated prices, because their demonstrator stocks have been depleted over recent months. It is likely they would find a buyer quickly and still clear an acceptable profit."
Rushmore points out that the scrappage scheme brings significant benefits for all consumers who subscribe to the scheme, including the vast majority who are expected to retain, rather than sell, their new car. "Customers that choose to keep their purchases can be reassured by the fact that they will have minimised the effects of depreciation during their period of ownership. It is well within the realms of possibility that these customers will experience zero depreciation over the first 18 months," he adds.
Glass's perspective on the new scrappage scheme "The highly publicised scrappage scheme is having a 'halo effect' that benefits much of the used car market," says Rushmore. "The vast majority of car buyers entering the market will continue to be trading up from a car that is under 10 years old, and therefore not eligible for the £2,000 scrappage bonus. This means that used car prices will be unaffected," concludes Rushmore.
"Our only negative observation concerns the availability of many small cars. Some were in short supply before the scheme was announced, and it is possible that certain models simply won't be available within the scheme's stipulated 16-week timeframe for delivery. This situation will be aggravated if manufacturers limit supply to the UK because of the low value of sterling against the euro, recognising that it may be more profitable for them to support scrappage schemes elsewhere in Europe."
More at
www.glass.co.uk
Comments