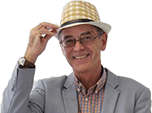 Honda Expands Dealer Network

Honda (UK) has announced five new dealership appointments to strengthen its UK network and underpin consumer confidence.
The five Honda sites will continue to serve Honda customers in the local communities following their takeover by three dealer groups.
Family-owned dealer group Marshall, has acquired three of the five deVries sites at Hull, York and Scarborough.
Meanwhile, Benfield – the North East's largest Independent Motor Group – has acquired the deVries Honda franchise at Stockton-on-Tees.
In addition, Crown Motors has acquired another southern site at Hendon, securing the key London franchise previously owned by Alan Day.
Commenting on the deals, Bernard Bradley, General Manager, Cars at Honda (UK), said: "This is excellent news for our valued and loyal customers, who will continue to receive outstanding service in their communities. It's obviously also fantastic for the employees who have supported the businesses through what has been a difficult few months."
Bradley continued: "These takeovers are the first of several acquisitions expected over the next few weeks, securing the future of Honda dealerships across the country and ensuring it is 'business as usual' for our customers and the workers in our franchises."
Marshall Motor Group has one other Honda dealer franchise, in Peterborough, which it has held since 1992. Chief Executive Daksh Gupta said: "This is a really exciting step for Marshall and it fits well with our stated strategy to look for good business opportunities. Honda is an important franchise partner for Marshall and we know and understand the brand well."
Benfield Motor Group already has 25 other car dealerships across the north of England. Mark Squires, Chief Executive, said: "We're delighted to represent Honda once more and our first venture in Teesside makes perfect geographical sense given our concentrated representation in Tyneside and Yorkshire. We very much look forward to developing our new franchise in Stockton-On-Tees."
The deVries Group ceased trading on 20 January, 2009 when administrative receivers were appointed.
Like many car retailers, deVries suffered from cash flow pressures arising from a drop in the volume in UK vehicle sales linked to the worsening economic conditions.
The former deVries Honda site at Northallerton will be closed. Honda customers seeking advice can call the Honda contact centre on 0845 200 8000.
More at
www.honda.co.uk
Comments