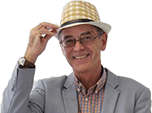 Yaris Cheapest to Repair of 4 - 8 Year Old Cars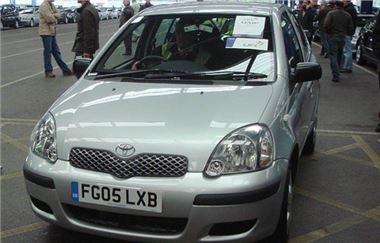 Britain's motorists spend almost £4 billion a year* repairing cars aged four to eight-years old that break down after their manufacturer warranties expire, according to research from Warranty Direct.
In its newly-published Top 100 list of the nation's most reliable cars, Warranty Direct revealed that the worst to run cost almost five times more than the most dependable to keep on the road.
The now replaced Jaguar S Type and Audi's original TT top a league table of the costliest cars, along with similarly sporty, executive models from MG – the MG TF and the ZT and the Lexus IS200 to complete the most expensive five. At an average of £423 for each visit, the Jaguar S Type can cost more than four times the cheapest model, the Toyota Yaris, to repair.
Top 5 most expensive 4 - 8 year old cars to repair
Car model / Average repair cost
Jaguar S-Type / £422.84
Audi TT / £402.51
MG TF / £399.35
MG ZT / £396.03
Lexus IS200 / £394.79
Across 10 of the biggest-selling used cars of 2007, Vauxhall's Vectra is the costliest to run, with an average bill of £315.28. Thankfully, it is not as likely to break down as often as the hatchbacks from Peugeot and Renault – where a third of the latter's Megane small family models record a failure and a £246 repair bill every year.
Average repair cost of most popular used car buys in 2007*
Car model / Average repair cost / Rate of failure
Ford Focus / £199.38 / 17.86%
Vauxhall Corsa Mk1 / £158.72 / 17.09%
Peugeot 206 / £205.35 / 26.52%
Renault Clio / £211.31 / 23.77%
Ford Fiesta / £182.52 / 22.92%
Ford Mondeo / £210.76 / 8.11%
Vauxhall Vectra / £315.28 / 22.77%
Vauxhall Astra / £225.70 / 20.78%
Renault Megane / £246.03 / 33.18%
Ford Ka / £143.50 / 16.72%
*source of Top 10 used car sales SMMT
Unsurprisingly given their reputation to date, the cheapest vehicles to run according to Warranty Direct's Top 100 list are small Japanese cars. Toyota's Yaris and the Honda Jazz attract average yearly remedial bills of just £89 and £106 respectively, and are joined in the best 10 by the Nissan Micra, Ford Ka and Vauxhall Corsa.
Overall, Renault's Espace is the least reliable car in the Top 100, which can be viewed at www.reliabilityindex.co.uk, with an astonishing 71% breaking down in years four or five.
"The cost of parts and labour on some models is shocking, and really comes into play once a car leaves the protection of its manufacturer warranty," said Warranty Direct's Duncan McClure Fisher. "A lack of reliability and repeated visits to the workshop mean the only real winner here is the garage."
* Average repair bill across whole of Warranty Direct Top 100 is £273.50. One in three cars aged between four and nine years old break down on average during any given 12-month period, a total of 14.5 million cars. £273.5 x 14.5m = £3,973,955,000
Launched in 1997, Warranty Direct was the first direct personal Warranty Company to operate in the UK. It is owned by Cardif Pinnacle, a trading style of Pinnacle Insurance plc and subsidiary of global banking house, BNP Paribas.
Table showing full Warranty Direct Top 100 4 - 8 year old cars by repair cost
Make Car Model / Average repair bill / Rate of failure
Toyota Yaris (99-03) / £89.68 / 9.09%
Honda Jazz (01-04) / £106.11 / 6.49%
Nissan Micra (93-03) / £132.24 / 9.01%
Toyota Corolla (97-04) / £134.93 / 2.38%
Ford Ka (96-) / £143.50 / 16.72%
Volvo S40 (96-04) / £143.80 / 14.51%
Fiat Marea & Weekend (97-03) / £150.92 / 25%
Vauxhall Corsa (00-06) / £158.72 /17.09%
Fiat Seicento (98-04) / £168.38 / 43.86%
Seat Toledo (99-05) / £168.96 / 37.14%
Skoda Octavia (98-04) / £175.47/ 16.95%
Citroen Xsara (97-04) / £176.27 / 16.16%
Daewoo Matiz (98-03) / £177.49 / 21.98%
Ford Fiesta (95-02) / £182.52 / 22.92%
Volkswagen Golf (97-05) / £190.34 / 23.4%
Skoda Fabia (00-04) / £192.55 / 33.51%
Ford Focus (98-04) / £199.38 / 17.86%
Volkswagen Polo (94-02) / £203.28 / 24.485%
Peugeot 206 (98-07) / £205.35 / 26.52%
Ford Mondeo (93-00) / £210.76 / 8.11%
Renault Clio (98-05) / £211.31 / 23.77%
Fiat Multipla (99-04) / £212.69 / 40.63%
Rover City Rover (03-05) / £213.85 /27.78%
Honda Civic (00-06) / £214.23/ 6.78%
Mazda MX-5 (98-05) / £217.86 / 5.66%
Nissan Almera Tino (00-05) / £223.37 / 13.275%
Seat Leon (00-05) / £224.24 / 34.05%
Citroen Saxo (96-04) / £224.66 / 21.66%
Ford Puma (97-02) / £224.94 / 23.26%
Peugeot 206 CC (00-07) / £225.34 / 17.90%
Vauxhall Astra (98-06) / £225.70 / 20.78%
Rover 45 (99-05) / £233.12 / 17.75%
Volvo V40 (96-04) / £235.44 / 17.00%
Volkswagen Beetle (99-04) / £239.38 / 22.37%
Peugeot 106 (96-04) / £240.73 / 21.13%
Volkswagen Lupo (99-05) / £242.35 / 13.73%
Renault Megane (99-03) / £246.03 / 33.18%
Seat Ibiza (02-06) / £247.48 / 30.67%
Ford Mondeo (00-07) / £253.11 / 17.71%
Honda CR-V (97-02) / £254.58 / 6.11%
MG ZR (01-05) / £255.00 / 28.85%
Volkswagen Bora (99-05) / £255.04 / 28.49%
Daewoo Nubira (97-03) / £258.84 / 30.65%
Peugeot 307 (01-04) / £259.75 / 21.16%
Fiat Bravo (95-02) / £260.00 / 26.12%
Fiat Brava (95-02) / £260.06 / 21.15%
Volkswagen Passat (99-05) / £262.17 / 29.05%
Citroen C5 (01-08) / £262.46 / 26.94%
Vauxhall Omega (94-03) / £263.90 / 24.38%
Peugeot 406 (96-04) / £270.25 / 23.28%
Audi A2 (00-05) / £270.65 / 24.39%
Citroen Berlingo Multispace (99-02) / £270.77 / 16.67%
MG ZS (01-05) / £278.62 / 28.09%
Fiat Stilo (01-04) / £282.10 / 11.69%
Volvo C70 (97-06) / £282.38 / 39.36%
BMW 3-Series (98-07) / £284.48 / 22.88%
Volkswagen Golf (97-05) / £286.34 / 28.85%
Vauxhall Zafira (99-05) / £286.65 / 23.28%
Toyota Celica (99-06) / £295.28 /4.44%
Daewoo Lanos (97-02) / £298.48 / 15.09%
Rover 25 (99-05) / £301.36 / 19.45%
Audi A3 (97-03) / £303.91 / 31.82%
Fiat Punto (99-03) / £304.05 / 19.36%
Renault Laguna (00-07) / £305.76 /39.38%
Honda Accord (98-03) / £306.51 / 8.06%
BMW 5-series (96-04) / £308.80 / 28.23%
Seat Alhambra (96-) / £314.31 / 46.43%
BMW 7-series (95-02) / £315.24 / 29.46%
Vauxhall Vectra (95-02) / £315.28 / 22.77%
Nissan Terrano II (93-07) / £318.41 / 26.98%
Saab 9-5 (97-05) / £320.15 / 23.73%
Saab 9-3 (98-02) / £329.93 / 29.98%
Lexus GS300 (97-05) / £330.72 / 26.03%
MINI (01-07) / £332.61 / 17.91%
Nissan Primera (96-02) / £333.79 /26.04%
Toyota Avensis (97-04) / £334.40 / 17.87%
Mercedes E-Class (99-03) / £335.17 / 27.52%
LandRover Discovery (98-04) / £337.01 / 39.87%
Toyota RAV4 (00-05) / £337.31 /10.34%
Ford Galaxy (95-06) / £341.12 / 37.91%
Honda S2000 (99-) / £343.12 / 6.45%
Jaguar XJ8 (97-03) / £349.22 / 43.38%
Mitsubishi Carisma (95-05) / £352.01 / 16.47%
Alfa Romeo GTV (96-05) / £359.37 / 68.93%
Mercedes C-class (00-07) / £365.85 / 25.82%
Rover 75 (99-05) / £369.68 / 25.42%
Renault Espace (93-02) / £371.02 / 71.93%
Isuzu Trooper (98-04) / £374.85 / 30.77%
Audi A4 (00-05) / £378.88 / 14.57%
Audi A6 (97-04) / £384.13 /36.74%
Mercedes M-Class (98-06) / £386.45 / 25.97%
Volvo V70 (00-07) / £386.58 / 34.62%
Mercedes CLK (97-03) / £388.87 / 22.22%
MG MGF (95-02) / £389.69 / 33.91%
Chrysler PT Cruiser (00-04) / £390.20 / 21.54%
Lexus IS 200 (99-05) / £394.79 / 9.63%
MG ZT (01-05) / £396.03 / 34.76%
MG MG TF (02-05) / £399.35 / 20.90%
Audi TT (99-06) / £402.51 / 42.95%
Jaguar S-Type (98-04) / £422.84 / 27.18%
More at
www.warrantydirect.co.uk
Comments