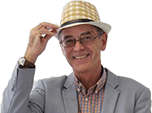 What Used Car Buyers Want Most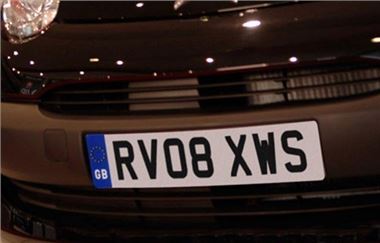 As the new car registrations hit the road on Saturday March 1st, there will be a swathe of used cars going onto dealer forecourts as the result of part-exchange deals. Now is therefore the time for used car buyers to make the most of a great range of choice. But what is it that used car buyers are looking for when buying from a dealer? Leading car auction company, British Car Auctions, has revealed the findings of research into why used car buyers choose a particular dealer - with some interesting results.
As part of BCA's Used Car Market Report research, used car buyers were asked to rank the fifteen factors they believe are most important when choosing which dealer to buy from.
Not surprisingly, a whopping 50% of used car buyers put 'exactly the car wanted' as their number one factor for choosing a particular dealer for their next used car. "Our research suggests that used car buyers often know exactly what they want, with 50% having an 'exact' car in mind and therefore hunting down the dealer that has that make and model", confirmed Tim Naylor, PR Manager, BCA.
"Another important aspect of the car buying experience is the support provided by dealer staff. Consumers placed 'friendly and professional staff' as their fourth most important criteria when choosing a particular dealer."
Second most important for motorists is 'best price possible' however the offer of low finance was placed 14th out of 15, with only 3% suggesting it was important to them. But what was considered important when buying from a dealer was location and customer service - 'Nearby and Convenient' rating 3rd and 'Friendly and Professional staff' rating 4th. The advantage of
having a warranty was also considered important, coming 5th in the consumer preferences.
'Being contacted by dealer' was rated as least important by motorists, with just 1% citing this as a key factor in which dealer they selected.
"March will definitely be a great time for a wide range of choice, whether buying from a dealer or at auction" " concluded Tim Naylor. "So buyers should make the most of the influx of used vehicles as March 1st sees the new registration plates hit the road."
Consumer's top 15 car buying factors
1.. Exactly car wanted
2.. Best possible price
3.. Nearby and convenient
4.. Friendly and professional staff
5.. Get a warranty
6.. Easy negotiation
7.. Wide choice of cars
8.. Get quick delivery of car
9.. Bought before
10.. Recommended by others
11.. Knew salesperson
12.. Saw advert
13.. Used car site display
14.. Low finance
15.. Contacted by dealer
BCA car finder
www.auctionview.co.uk
BCA private car sales
www.sure-sell.info.uk
BCA Classic Cars
www.bca-classics.co.uk
BCA main site
www.BCAeurope.com
Comments