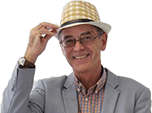 Mitsubishi 'fuses ethics and style'
Mitsubishi will debut its Concept-cX – a vehicle both ethically and stylistically-aware - at the Frankfurt International Motor Show.
The Japanese manufacturer has stated that the car closely follows its holistic environmental global strategy, adding that the company is "acutely" sensitive to such issues.
However, Mitsubishi has claimed that the vehicle does not compromise driving pleasure or style.
Commenting on the appearance of the car, the firm said: "Concept-cX sports a sharp and pure metallic medium blue hue that evokes the image of a crystal-clear lake, while the use of fine aluminium flecks throughout creates a nearly transparent metallic finish."
Climate change has been a hot topic in the media since Al Gore's documentary An Inconvenient Truth.
Since then, the former US vice president organised Live Earth – a series of simultaneous concerts held at different locations on the planet, in order to raise awareness of the issue.
Comments