Two-wheel drive Discovery Sport on hold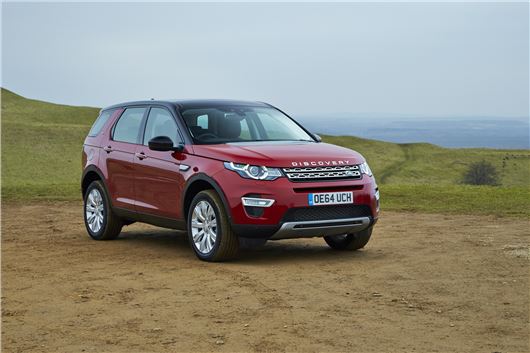 Published 29 May 2015
Land Rover has decided not to introduce a front-wheel drive version of the new Discovery Sport in the UK, as it believes a lower CO2 version is not necessary.

The Discovery Sport was launched earlier this year as a replacement for the Freelander, but the seven-seater was initially available with its predecessor's 2.2-litre diesel engine.

Land Rover was planning to launch a front-wheel drive version of the Discovery Sport for the 2016 model year, which would have had CO2 emissions of 119g/km thanks to the new 2.0-litre diesel engine developed by Jaguar Land Rover.

Four-wheel drive versions of the Discovery Sport 2.2 diesel have CO2 emissions from 162g/km, but the introduction of the new 2.0-litre diesel for the 2016 model year would see emissions drop to 129g/km for manual versions.

This would take the car below an important threshold for fleets and leasing companies, with more favourable writing down allowances allowing them to reduce costs.

According to reports in fleet media, Land Rover believes there would be sufficient demand in the UK for the four-wheel drive version without needing a lower CO2 front-wheel drive model as the entry point to the range.

Lower CO2 emissions will be available in the 2016 model year Range Rover Evoque, which will continue to be offered with front-wheel drive, and will witness a reduction of up to 20g/km by using the new 2.0-litre engine. The three-door Evoque coupé will have CO2 emissions of 109g/km.

The higher capital allowance threshold was reduced from 160g/km to 130g/km in 2012. It means a greater percentage of the car's value can be written off against tax if CO2 emissions are 130g/km or below, making them cheaper to operate for fleet buyers.
Comments
Author

Simon Harris
Latest