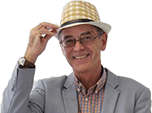 According to the criteria that you've selected, these are the cars that best suit your requirements:
It might not be a brand new Focus, but the 2014 facelift has changed a lot over the outgoing car. There are cleaner engines (and an all-electric version), an improved interior and a neater exterior. But that's not all – there are tweaks to the chassis and steering, plus improvements in safety technology,...

You could very well be looking at the future of electric motoring. Or at least the beginning of the future. While BMW may not be first manufacturer to launch an electric car - we've already had the likes of the Nissan Leaf and the Renault Zoe - the i3 represents a big change in the world of alternatively...

The Tesla Model S requires you to recalibrate your perceptions of what a car should be. Once you have done, it's hard to look at internal combustion engine cars as anything other than archaic – the Model S is very clearly the future. But nothing can be perfect and this is no exception. There isn't...

The Ioniq is Hyundai's answer to the Toyota Prius, but it has a trick up its sleeve. Because there's the choice of hybrid, plug-in hybrid or pure electric power. That means there is a model to suit different drivers, whether they only drive short distances or regularly cover lots of miles. The cheapest...

The Renault Zoe follows on from the introduction of the electric Fluence ZE and Twizy, but unlike the former, the Zoe was designed from the ground up as an electric vehicle. Indeed 60 patents have been filed during the development of the Zoe, with innovations to improve range and comfort.  Its electric...

A few years ago, you had to be a die-hard early adoptor to buy an electric car. But they're gradually becoming more commonplace, and if there's one car that will truely take EVs to the mainstream, it's the ubiquitious Golf. The electrically-powered version of the Golf offers the same formula of practicality,...
Want to narrow the choices down? Which of these is most important to you?
Or you can choose something else:
Yours sincerely, Honest John