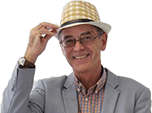 Volga Siber (2008–)
Last updated 26 March 2015
Model History
GAZ Group revived production of Volga cars in Nizhny Novgorod, Russia. The company's production facilities are capable of manufacturing up to 100,000 cars per annum. The new car was available from September 1, 2008 in 12 Russian regions through the company's 68 dealers. All dealers meet the relevant international standards for sales and service.
4,841mm long x 1,808mm wide x 1,499mm high.

Basic equipment: 2-litre engine with 141hp, air conditioning, two airbags, ABS, anti-skid Traction Control System, halogen headlamps with delayed disconnection and adjustable levels of brightness, power steering, adjustable steering wheel, electric driver's seat adjustable in six directions, stereo system with six speakers and amplifier, heated and folding electric mirrors and a full spare tyre.

Main technical specifications: 4-cylinder in-line Chrysler engine (standard Euro 4). Displacement: 2 litre and 2.4 litre. Power: 141hp and 143hp; Torque: 188 @ 4,350 and 210 @ 4,200. Maximum speed: 200 kmph. Fuel tank capacity: 61 litres. Dimensions: ground clearance: 140 mm; length: 4,844 mm; width: 1,792 mm; height: 1,394 mm; volume of passenger compartment: 2,660 litres; volume of boot: 453 litres.