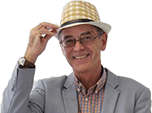 Toyota Picnic (1997–2001)
Last updated 20 July 2016
Seats six or seven and is quite compact. Decent enough drive. Built to go the distance and owners rate it highly.
Not as versatile as a Scenic and no room for luggage when all seats are in use. Clutch prone to failure on diesel models.
Updated 22 September 1997
Scenic-sized six- or seven-seater. Seems to handle quite well. 2.0 litre 126 bhp engine same as RAV-4. Same five-speed manual or excellent four-speed auto as well. 2.2 litre IDI turbodiesel gives more...
Introduction