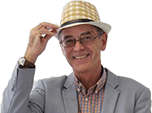 Toyota Lucida (1992–2000)
Last updated 20 July 2016
Popular independent import version of the Previa. Usually very well equipped and should be cheaper than an equivalent Previa.
Spec levels and prices can vary dramatically. Some parts are tricky to obtain. Trouble with cylinder heads and turbos.
Updated 11 March 1992
RHD Japanese market version of Previa, usually with 2.2 litre diesel engine, automatic transmission, four wheel drive and side curtains. Popular with mini cabbers but only one side door means they don't...
Introduction