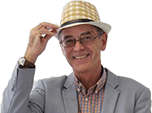 Toyota FXS (2001–)
Last updated 1 April 2016
Fanciful, strangely styled 2 seater front engined sports roadster concept that might have competed against the MX-5.
When Toyota already had the 'Midship Runabout' 2, why? Never got anywhere near production.
Updated 26 October 2001
First Shown at the Tokyo Motor Show, FXS is short for Future Experimental Sports, a two-seater roadster with a curvy body. In Toyota's words, "The FXS has been designed under the theme of a simple...
Introduction