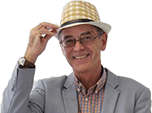 PowerPlaza YEBBUJANA (2016–)
Last updated 7 April 2017
Tiny oddball carbon fibre electric roadster with top speed of 120mph, 0-60 in 4.3 seconds and range of up to 313miles.
No roof. Odd looking. Might not pass crash tests.
Updated 15 September 2015
PowerPlus YBBBUJANA electric roadster shown in Hall 4 at Frankfurt Motor Show. 3,100mm long x 1,619mm wide x 1,219mm high on a 1,985mm wheelbase. Two piece carbon fibre body sandwiches two seats,...
Introduction
PowerPlus is a South Korean company that specialises in elec tric small delivery trucks.
The surprise at the Frankfurt Motor Show 2015 was the YEBBUJANA, a tiny electric roadster with very impressive performance.
The Seoul based company can be contacted at: www.powerplaza.com