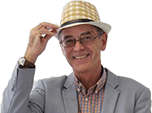 Peugeot 508 (2018–)
Last updated 18 October 2018
Looks great. Interesting interior.
Prices start at £25,000. Steering doesn't inspire confidence. Most people would be better catered for with an SUV.
Updated 22 February 2018
Peugeot 508 revealed
It showcases an integrated rear hatch, offering a significantly larger aperture to the 487-litre boot while carrying all the hallmark features of the latest Peugeot vehicles, including the full LED 'claw-effect'...
Introduction
Given Peugeot's emphasis on SUVs, like the impressive 3008, the French carmaker might have been forgiven for giving up on large saloons. The old 508 was never a huge seller and always struggled alongside its German rivals for kerb appeal. However, with the all-new 508, Peugeot claims it can 'shake up' the executive car market with improvements in quality, comfort and a radical new 'fastback' design.
The new 508 certainly looks imposing, with an aggressive front design that features sweptback LED headlights and a huge upright grille. The slung back look is complemented by frameless doors and wheels that have been designed to fill the entire arches.
Available with a range of petrol and diesel engines as well as, from 2019, a plug-in hybrid version, the 508 is being billed as a much more driver oriented car - which is just as well as the outgoing model was never the most involving of things to guide along a challenging B road. The bumpy ride quality also left much to be desired.
It's not quite in the same league as the BMW 3 Series or Jaguar XE in terms of driving dynamics - thanks mainly to the overly light steering - but it's pleasant enough for most drivers.
Inside the 508 gets the latest digital i-Cockpit system, with the traditional instrument binnacle replaced with a 12.3-inch screen that can be customised with maps, route directions and in-car data. A 10-inch colour screen dominates the minimalist dashboard and the layout mirrors the 3008 with neat aircraft-styled switches providing useful shortcuts to all of the touchscreen controls.
There's plenty of space for four adults to fit comfortably - although adults in the rear might find the seating position a tad awkward - while the 487-litre boot should provide lots of everyday practicality for company car drivers and family buyers alike, with a wide opening and 60/40 split rear seats.
Peugeot's flagship model can also be equipped with an array of semi-autonomous driver assistance tech that include a new night vision system that'll use an infrared camera to detect pedestrians at night, and apply the brakes automatically should they step out in front of the car.