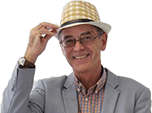 Mercedes-Benz E-Class (2016–)
Last updated 13 August 2019
What's good
Beautiful interior, virtually identical to the S-Class.
Remarkable motorway refinement from the E220 d four-cylinder diesel.
Official average 72.4mpg fuel economy incredible for a diesel saloon this size. 
Brilliant ride quality on optional Airmatic suspension.
Standard nine-speed automatic gearbox performs near-seamless changes.
Packed with cutting edge safety equipment.
Optional twin-screen setup works great and looks the part.
5-Star Euro NCAP Rating. 95% adult protection, 90% child protection, 77% pedestrian protection, 62% safety assist.
According to Mercedes-Benz website (https://www.mercedes-benz.co.uk/passengercars/being-an-owner/ownership-and-car-care/ownership.module.html) on recent Mercedes cars the proximity function of the key can simply be deactivated and reactivated. Quote: "When you have your hands full of shopping or your key fob is buried in your bag, Keyless-Go is a very handy feature. It's important to remember, too, that for all of our current models and those produced since 2014, our Keyless-Go keys can be simply deactivated by pressing the lock button twice. A light will flash to show that the key has been de-activated, and it can be re-activated by pressing any button. By deactivating the key, it can no longer be compromised – great for when your car is parked outside your house or close to where your fob is stored. If you keep a spare key at home, this should also be deactivated when it's not being used to ensure ultimate security."
What to watch out for
12-1-2017: Report of headlights of new Mercedes Benz E-Class W213 fogging over with condensation, probably due to different expansion and contraction rates of the polycarbonate lenses, reflectors and car body breaking the seal.
6-4-2017: Complaint about seats of S213 220d SE estate. "The front seats have no support and it's like sitting in an armchair with broken springs. The seats are truly dreadful, and I can't drive it for more that 10 minutes without problems. I've told MB I'm returning the car, it's that bad." Car has the Premium Pack – i.e. with the panoramic sunroof. Full leather multi-adjustable seats, usual good MB back support adjustment. I think this is probably the first UK production delivery, waited 6 months for it. Superb car, lousy seats. The front seat cushion is upholstered in 4 leather panels going from side to side. Usual side support sections. Adjustable support in the front 2 panels ( which also mechanically extends the front of the cushion a little for long leg people), but nothing under the back 2 panels, so you literally sink into the cushion/seat. Your backside is stopped from sinking further by the seat frame/construction. Seriously uncomfortable after 15 minutes, back ache, sciatica etc. "The problem is not lumbar (lower back) support, but there is no support or cushioning under your bum (putting it succulently). So your backside drops down into the seat by about 4 inches, your coccyx is banging away on something solid in the rear seat frame, legs stay where they should be. As far as lumbar support is concerned, all the 3 pneumatic adjustments are there, fully functional but completely in the wrong place as your body is in the wrong position. The AMG version seat has full seat cushion support throughout all sections."
28-5-2017: Report of Park Pilot attempting to reverse a 2017 Mercedes E220d automatic into a space already filled by another car.
13-4-2018: Problems reported with electronic systems of September 2016 Mercedes Benz E220d: More then 50 spurious alarm activations plus numerous sensor issues: Radar sensor, rear and front park sensors, rear camera not working or going in and out all the time. Battery issues and engine management warning lights. Possibly due to a neighbour using electronic equipment that does not conform to the EC electronic interference directive. Turned out not to be caused by the light tubes. Explanation given why stop start does not work is that electrical power diverted to aircon which was set at low temperature thus prioritising power to air con. Oil leak now from camshaft cover.
25-7-2018: Report of traffic announcement system on radio of Mercedes E200 2017 not working. Owner's dealer told him this is a quite common problem especially with the Command system on the W213 E-Class. Has been waiting for over a month for a software update from Germany.
28-8-2018: Report of crease appearing in offside front wing of March 2018 Mercedes Benz E-Class after 3 months; no abrasions or markings on the paintwork. Owner paid £300 to have it rectified. Now, in August 2018, a similar crease has appeared in the nearside wing in exactly the same place.
7-9-2018: Fault with September 2016 Mercedes Benz E220d (12-4-2018) turned out to be that stop start does not work is that electrical power diverted to aircon which was set at low temperature thus prioritising power to air con. Oil leak now from camshaft cover.
19-10-2018: Report of vibration while braking on approved used W213 Mercedes E220d AMG Line after 5,000 miles. Dealer changed discs and brakes but after driving for 2,000 same problem again so they changed discs and pads again. Now they are saying may be problem in hub. Car is at 25,000 miles.
21-5-2019: Irritating issue reported with 2017 Mercedes-Benz E350d BlueTEC 9G-Tronic Auto. Car drives well but from new has displayed an amber engine warning light. Owner took it back few times to Mercedes Benz service to check. Twice he was told it is due bumps in the road, until the automatic transmission failed late in 2018. Mercedes emergency service took the car, kept it for almost one month and reassured owner that the fault was in the exhaust and was eliminated. A few weeks later the amber warning light is permanently on again. Will require AdBlue. Could be that the owner simply isn't driving it far enough to trigger active regeneration of the DPF.
3-8-2019: Report of engine warning lights appearing repeatedly in leased 2017 Mercedes-Benz E Class 3.0 E350d BlueTEC 9G-Tronic Auto. Car has been back to MB dealer 6 times, stayed with them for 1 month on one occasion, but problem still returns. MB FInance is asking for a £5,000 penalty for early return of the car.
13-8-2019: Owner of 2016 Mercedes Benz W213 E250 1.8 successfully swapped 19-inch wheels with 255/30 tyres and tyres for 17-inch with 255/55 tyres. " As well as improving the ride and making it quieter, four new wheels and four new tyres together have cost me less than three new tyres to fit the old wheels would have done. And I was buying four to six of those tyres a year." (NOTE: This may not be possible with larger engined W213 E-Class that have larger diameter brake discs.)
Recalls
20-06-2017: R/2017/096: STARTING CURRENT LIMITER MAY OVERLOAD. Where the car incurs severe engine damage resulting in the engine failing to turn over (engine seizure), and if the driver repeatedly attempts to start the engine despite the engine not cranking, the very high electrical current could lead to overheating of the starting current limiter and the potential for a fire. Fix: Recall the vehicles that are likely to be affected and install an additional fuse in the electrical line to the starter. Build dates: 01-02-2014 to 28-02-2017.
20-06-2017: R/2017/177: AIRBAG MAY NOT DEPLOY CORRECTLY. The propellant mixing ratio in the igniters of the front passenger airbag assembly may not meet specification. If the airbag is required and activated, it might not deploy or not completely deploy. This could increase the risk of injury to the occupants. Fix: Recall the vehicles that are likely to be affected and replace the front passenger airbag assembly. VINS: WDC1569022J306707 to WDD2462432J426041; WDC1569022J306707 to WDD2462432J426041; WDC1569022J306707 to WDD2462432J426041; WDC1569022J306707 to WDD2462432J426041; WDC1569022J306707 to WDD2462432J426041. Build dates: 01-08-2016 to 31-03-2017.
17-10-2017: Mercedes-Benz issued a voluntary recall to apply a free-of-charge fix to approximately 400,000 UK models affected by a broken steering column spring. Coupled with insufficiently earthed wiring components, this may lead to a short circuit - which can inadvertently deploy the driver's airbag. If the airbag warning light appears on the dash customers are urged to contact a roadside assistance service or their nearest retailer. The safety recall affects certain A-Class, B-Class, C-Class and E-Class models, together with CLA, GLA and GLC vehicles, built between November 2011 and July 2017.
09-01-2018: R/2017/338: SEATBELT PRETENSIONER MAY NOT OPERATE. Due to a deviation in the suppliers production process a specific squib batch may not comply with specifications, In the event of an accident during which the left or right hand seat belt tensioner in the rear is activated with out squib ignition the belt may not fully restrain the occupant. Fix: On affected vehicles replace the left and right hand rear seat belts with a correct version. VINs: WDD2130042A098014 to WDD2132332A121321. Build dates: 02-08-2016 to 01-05-2017.
14-08-2018: R/2018/168 DRIVER'S AIRBAG GAS GENERATOR HOUSING FAILURE DURING DEPLOYMENT On affected vehicles it has been determined that drivers airbags with potentially faulty gas generator housing material may have been installed in vehicles of model series 156, 176, 246, 205, 238 & 253. If the material of the gas generator housing fails during airbag deployment in the event of a crash, the airbag system would possibly no longer have a restraint effect. In addition, separating parts could enter the passenger compartment. This could lead to an increased risk of injury.
List Price from
£38,150
Buy new from

£28,339

Contract hire from

£281.99

per month
Buy a Mercedes-Benz E-Class from £17,350