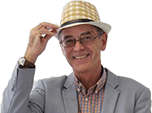 Jaguar XKR (2006–2015)
Last updated 14 July 2019
Kerb weight
1665–1800 kg
Warranty
3 years
Servicing
15,000 miles
Driving
As you'd expect from the high performance version of the Jaguar XK, the XKR isn't exactly short on power. It was originally powered by a 4.2-litre V8 engine - the same one that's used in the standard XK - but thanks to a supercharger, it delivers an extra 120bhp to give a hefty 420bhp in total. Add to this 560Nm of torque and it's not hard to see why the XKR manages to go from 0-60mph in just 4.9 seconds.
But as if that wasn't good enough, this engine was replaced in March 2009 when the 'new generation' XK and XKR models were launched. The capacity of the supercharged V8 engine grew to 5.0-litres and power increased to a truly immense 510bhp along with 625Nm of torque. While the previous 4.2-litre was hardly slow, this newer version does feel slightly quicker and responds quicker to throttle inputs, making it more enjoyable to drive on demanding roads.
Acceleration from 0-62mph takes a mere 4.6 seconds for both the Coupe and the Convertible models, but it's the acceleration from 50-70mph (a much better measure of real world performance) that is amazing, taking just 1.9 seconds. It's unbelivably effortless and gains speed amazingly easily, so you'll often find yourself going faster than you think you are. The V8 also sounds great too, helped by the quad exhaust tailpipes which provide a great deep roar under hard acceleration and burble away on tick over.
Thanks to uprated performance brakes, the XKR also stops as well as it accelerates, although in traffic it can often be difficult to come to stop smoothly as the brake pedal isn't particularly progressive. But aside from this, it's a very easy car to live with day to day and is as happy in slow moving traffic as it is roaring along country lanes.
The standard gearbox is an excellent six-speed electronic automatic with paddle shifts on the steering wheel. In normal mode it works very well, providing seamless and quick shifts, while in sport it's a bit more aggressive and gives the XKR more bite when you fancy some fun.
When it comes to handling the rear-wheel drive XKR is everything you'd expect with amazing grip, great balance and genuine agility in corners. It may feel like quite a big car from behind the wheel (mainly due to that long bonnet), but it's not cumbersome on the move with a delicacy to the handling that belies its size. Body roll is minimal so that only minor criticism is that the steering could do with more feel as it's a little lifeless at times. But at higher (Autobahn type) speeds, the XKR is amazingly stable and composed. It even rides pretty well considering this is a high performance motor with 20-inch wheels fitted as standard.
2011 models (on sale from late 2010) get a new Active Differential Control (ADC) system, designed to give improved traction and dynamic stability. This is an electronically controlled differential which continuously adapts to both the driver's demands and the amount of grip available at each individual wheel.
Operated by an internal electric motor and 'ball-and-ramp' mechanism, the differential contains a multiplate clutch which transmits or 'vectors' torque to the wheel with most grip and therefore maximises the car's traction. The multi-plate clutch assembly is designed to prevent excessive differential slip, but differs fundamentally from a conventional traction control system, which uses the brakes to counteract differential slip, after it has occurred.
Engines
| Engine | MPG | 0-62 | Top speed | CO2 |
| --- | --- | --- | --- | --- |
| 5.0 V8 | 25 mpg | 5.3 s | 155 mph | 264 g/km |
| 5.0 V8 385 | 25 mpg | 5.2 s | 155 mph | 264 g/km |
| 5.0 V8 510 | 23 mpg | 4.6–4.8 s | 155–174 mph | 292 g/km |
| 5.0 V8 550 | 23 mpg | 4.2–4.4 s | 186 mph | 292 g/km |
Buy a Jaguar XKR from £12,998