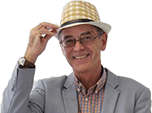 Jaguar F-Type Convertible (2013–)
Model History
April 2012
Jaguar confirmed the F-Type
Utilising Jaguar's industry-leading knowledge of all-aluminium construction, the F-TYPE will launch as a convertible, and a strict two-seater with the focus uncompromisingly on delivering driver reward. A range of petrol engines will be available – including a new powerplant family – and all will deliver stunning sports car performance.
Today also marks the point that the F-TYPE's rigorous development schedule moves to final on-road testing, with engineering prototypes now leaving Jaguar's Castle Bromwich plant – the same plant at which the production cars will be built.
The F-TYPE will join Jaguar's existing range of cars – the XF saloon and Sportbrake, XJ saloon and XK coupe/convertible. Full F-TYPE technical and range details will be announced later in 2012. It will go on sale in mid 2013.
September 2013
Shown at Paris Motor Show in production form
Prices are £58,500 for base model supercharged V6 with 340PS and 450Nm torque, 0-60 in 5.1, top speed 161mph, 32.4mpg combined and 209g/km CO2.
£67,500 for supercharged V6S with 380PS, 460Nm torque, 0-60 in 4.8, top speed 171mpg, 31mpg combines and 313g/km CO2.
£79,950 for supercharged 5.0 V8 with 495PS, 425Nm torque, 0-60 in 4.3, top speed of 186mph, 25.5mpg combined and 259g/km CO2.
Like all Jaguar cars, the F-Type is front-engined and rear-wheel drive with Jaguar promising 'pure dynamic driving reward and stunning performance'. It certainly looks good on paper with the V8 version able to cover the 0-60mph benchmark in just 4.2 seconds with a top speed of 186mph. The 380PS F-Type S isn't far behind with a time of 4.8 seconds while the standard F-Type does it in 5.1 seconds.
All models get the same eight-speed Quickshift automatic gearbox but instead of the trademark Jaguar gear selector dial, the F-Type gets a more conventional gear lever, called SportShift, which lets the driver change gear manually as do steering wheel mounted paddles.
The gearbox has been tuned for the F-Type to give short and quick shifts and will also learn driving styles. So if you're driving with a bit of urgence it will make the shifts more aggressive and hold the gears till higher up the rev range. It also knows if you're going through a corner and will hold the correct gear for the exit.
The S versions have an active exhaust system which opens valves when accelerating to make the exhaust note even louder. V6-engined S models also have a Dynamic Launch control function, for the optimum in acceleration from a standstill. A mechanical limited-slip differential is standard on the F-Type S while the V8 S gets an active electronic differential to limit wheelspin and maximise traction.
The body of the F-Type is 10 per cent stiffer than the Jaguar XKR-S and it sits 20mm closer to the ground. The short overhangs and even weight distribution (even the battery and washer fluid reservoir have been moved to the boot) should mean excellent balance The F-Type also has the quickest steering rack ever fitted to a Jaguar.
Inside there's a small three-spoke steering wheel while a flat-bottomed version is available as an option. Eletrically adjustable sports seats are standard but buyers can upgrade to performance sats with extra side blosters for better support in corners.
Details on the outside include door handles that only 'deploy' when the car is unlocked, otherwise they remain flush with the body. There is also a hidden rear spoiler which raises at 60mph to increase rear downforce. V6 models get a twin centre exhaust pipe while the V8 has a quad exhausts as seen on the XKR and XFR.
Meanwhile the fabric roof lowers in just 12 seconds and works at up to 30mph. It has a multi-layer construction and like the roof of the new Porsche Boxster, features a layer of Thinsulate for better thermal and sound insulation.
February 2016
All wheel drive Jaguar F-Type SVR announced
£115,485 for the roadster and £110,000 for the coupe. Supercharged 5.0-litre V8 develops 575PS and 700Nm. 0-60mph in 3.5 seconds, with a top speed of 200mph for the Coupé.
Features include enhanced aerodynamics package of front bumper and splitter, flat underfloor, carbon fibre active rear wing and rear venturi reduces lift and drag. Uprated chassis features new dampers and anti-roll bars, wider tyres, lightweight 20-inch forged wheels and new, stiffer rear knuckles. Titanium and Inconel exhaust system delivers an even more purposeful, harder-edged sound – and a 16kg weight saving.
Unique SVR seats with Lozenge Quilt pattern, suedecloth-covered instrument binnacle and centre console, SVR steering wheel and anodised aluminium paddle shifters. Bespoke calibrations for the Quickshift transmission and the Electric Power-Assisted Steering, Adaptive Dynamics, Torque Vectoring, Dynamic Stability Control and All-Wheel Drive systems. Carbon Ceramic Matrix (CCM) brake system option delivers exceptional fade resistance and a 21kg reduction in unsprung mass. Whole vehicle weight saving of 25kg compared to the F-TYPE R AWD, and up to 50kg with options including the CCM brake system, carbon fibre roof panel and carbon fibre pack.
October 2018
F-Type Chequered Flag Edition launched
Highlights include a Windsor Leather interior featuring performance seats with embossed headrests, a Dark Brushed Aluminium centre console trim finisher and – in recognition of Jaguar's motorsport successes – a steering wheel with discrete Chequered Flag logo and red leather band.
20-inch Gloss Black wheels with Diamond Turned finish are exclusive to the Chequered Flag with a red finish on the brake calipers. The Chequered Flag's Ebony Windsor Leather interior is offered with contrast stitching in a choice of Red or Cirrus.
In place of the F-Type R-Dynamic's Delta aluminium centre console trim, the Chequered Flag features a Dark Brushed Aluminium finisher. The texture and finish of this material perfectly complements the Ebony Windsor Leather.
The Touch Pro infotainment system features Meridian audio and, for the first time in the F-Type, Apple CarPlay and Android auto.
Power comes from the 300PS/400Nm 2.0-litre four-cylinder Ingenium petrol engine or the 340PS/450Nm and 380PS/ 460Nm supercharged 3.0-litre V6 petrol engines. All offer an outstanding balance of responsiveness, power and efficiency – and all with a visceral soundtrack which reflects the F-TYPE's truly driver-focused character.
Elsewhere, the F-Type has been refined, giving an improved level of ride comfort at low speed. This has been achieved by reducing the damping by 24% at the lower damping velocities, while increasing overall capacity by up to 30%. The rear camera and front park aid are now provided as standard across all derivatives.
January 2019
Black Edition announced
Black Editions are available across five Jaguar models: XE, XF, XF Sportbrake, E-Pace, F-Type and F-Pace. All Black Edition cars come fitted as standard with black alloy wheels, Black Pack, Privacy Glass and metallic paint – in a choice of colours – as standard.
December 2019
Jaguar F-Type facelifted
The range of engines includes four- and eight-cylinder options, all matched to eight-speed Quickshift transmissions with full manual control using either the SportShift gear selector or the steering wheel-mounted paddles. The manual gearbox is no longer available.
The updated F-Type also offers more driver-focused technology, including a reconfigurable, high-definition, 12.3-inch Interactive Driver Display, Touch Pro infotainment system with Apple CarPlay and Android Auto as standard and software-over-the-air functionality so future software updates can be made at the customer's convenience, without having to visit a dealer. Two Meridian sound systems also offer enhanced sound reproduction.
The F-Type's has evolved with super-slim pixel LED headlights with subtly updated signature 'Calligraphy' J daytime running lights, and sweeping direction indicators. The 'liquid metal' surfacing of the new clamshell bonnet, exaggerates the car's visual width and accentuates its assertive stance, says Jaguar. The new front bumper and subtly enlarged grille deliver even more visual impact and presence.
The rear haunches enhance the F-Type's inherently dramatic, purposeful form, while the new slender rear lights combine an unmistakable LED chicane signature, inspired by the Jaguar I-Pace all-electric Performance SUV, with subtle monogram pattern detailing and a fine 'pinstripe' beneath.
The interior features contemporary materials such as Windsor Leather and satin-finish Noble Chrome. Details include monogram stitch patterns in the seats and door trims, Jaguar Leaper motifs in the headrests, and subtle 'Jaguar Est.1935' markings on the centre console finisher, glovebox release button surround, and seatbelt guides.
The 12.3-inch reconfigurable Interactive Driver Display offers a choice of different display modes; including full map mode. As befits a true sports car, the default mode is characterised by the large central rev counter. This feature and the gearshift light subtly convey the F-Type's driver-focused character and performance potential.
All engines – 300PS turbocharged four-cylinder and 450PS and 575PS V8s – feature active exhaust systems, which are switchable either as an option or as standard. Customers who choose the 450PS or 575PS supercharged V8s benefit from the new Quiet Start function, which ensures a more subtle, refined sound – the electrically-actuated bypass valves in the rear silencer remain closed until they automatically open up under load. If desired, Quiet Start can be over-ridden by selecting Dynamic Mode or by pressing the switchable exhaust button before starting the engine.
The distinctive crackle and pop on the overrun synonymous with F-Type, remains; the sounds meticulously tuned to suit the range of powerful four and eight-cylinder engines. Highly efficient, close-coupled particulate filters reduce emissions.
The new 450PS supercharged V8 has been developed to offer exploitable and rewarding performance – its maximum torque of 580Nm being generated from just 2,500rpm. It is offered with a choice of all-wheel drive and – for purists – rear-wheel drive. Both versions can accelerate from 0-60mph in just 4.4 seconds, and reach a maximum speed of 177mph.
Raising the output of the all-wheel drive F-Type R supercharged V8 to 575PS and 700Nm (up from 550PS and 680Nm respectively) delivers truly outstanding performance in all weathers and in all conditions, while retaining its inherent tractability and day-to-day usability. Performance is exceptional: the benchmark sprint to 60mph takes just 3.5 seconds, while maximum speed is an electronically-limited 186mph.
The F-Type R's increased power is matched to a comprehensively uprated chassis with new, wider, 20-inch, 10-spoke wheels in Gloss Black with diamond-turned finish, and new adaptive dampers, springs, anti-roll bars and stiffer rear knuckles and ball joints, delivering even greater agility and responsiveness.
Taking all of the learning accrued from the development of the limited-edition 200mph Jaguar XE SV Project 8, the Quickshift transmissions in both the new F-Type R and the 450PS V8 models have been recalibrated for a more engaging driving experience. The new F-Type R specifically offers even faster, crisper gear changes when the driver commands shifts manually via the steering wheel-mounted paddles or the SportShift gear selector. Both upshifts and downshifts are more immediate and give an even more connected and responsive feel.
Customers also have the choice of the exclusive F-Type First Edition. Based on the
R-Dynamic models, the First Edition is offered for one model year only, and has refinements such as the Exterior Design Pack in contemporary Dorchester Grey and five-spoke, 20-inch wheels in Gloss Technical Grey with contrast Diamond-Turned finish, complementing the choice of Santorini Black, Eiger Grey or Fuji White paint.
The interior features 12-way Windsor Leather seats in Ebony with Light Oyster stitching, or Mars with Flame Red stitching. Other highlights include the instrument cluster wrapped in Alcantara with Monogram embossing, aluminium gearshift paddles, an Engine Spin centre console finisher with First Edition branding, and an Ebony Suedecloth headliner.
F-Type is built at Jaguar's Castle Bromwich plant in the UK and the range consists of:
F-Type Coupé and Convertible:
300PS 2.0-litre four-cylinder; Quickshift RWD
450PS 5.0-litre V8; Quickshift; RWD/ AWD
F-Type R-Dynamic Coupé and Convertible:
300PS 2.0-litre four-cylinder; Quickshift RWD
450PS 5.0-litre V8; Quickshift; RWD/ AWD
F-Type First Edition Coupé and Convertible:
300PS 2.0-litre four-cylinder; Quickshift RWD
450PS 5.0-litre V8; Quickshift; RWD/ AWD
F-Type R Coupé and Convertible:
575PS 5.0-litre V8; Quickshift AWD
What does a Jaguar F-Type Convertible (2013) cost?
List Price from
£52,310
Buy new from

£46,467

Contract hire from

£512.47

per month
Get a finance quote with CarMoney
Buy a used Jaguar F-Type from £41,950