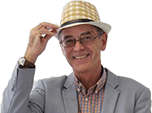 Hyundai Tucson (2015–)
Last updated 12 July 2019
Kerb weight
1414–1779 kg
Warranty
5 years
Servicing
10,000–20,000 miles
Driving
They Hyundai Tucson is available with five engines – two petrol and three diesels - and uses two-wheel or four-wheel drive, dependant on how powerful the engine is. 
The best - and cheapest - option is the 1.7 CRDi, which is front-wheel drive and produces 116PS with 280Nm of torque. It's quiet, refined and economical with up to 61.4mpg according to the official figures. The engine does need to be worked hard for overtaking, but is more than adequate for general motorway driving and has plenty of low-down torque for smooth acceleration in and around town. 
If your annual mileage doesn't warrant diesel power then you can opt for the 1.6-litre petrol with either 136PS or 177PS. The petrols are powerful enough - especially the 177PS - but as you'd expect economy isn't as good. The 136PS returns a claimed 44.8mpg and the 177PS version - which has four-wheel drive - is more expensive to run with a claimed 37.2mpg and 177g/km. We also noted that the petrol engine gets rather noisy on the motorway, especially at higher revs. 
The 2.0 CRDi with 185PS on the other hand is quiet and smooth at all speeds. It's also packed with 400Nm of torque from 1750rpm, which means it's ideal for overtaking or towing, with a braked limit of 2200kg. The 2.0 diesel is also available with 136PS, but this reduces towing capacity to 1900kg. 
As they're all four-wheel drive - the 2.0 CRDi models are not as efficient as the 1.7 CRDi, with the 136PS and 185PS units returning a respective 58.9mpg and 47.9mpg. The four-wheel drive system gives the Tucson some off-road potential, with a locking differential, but it's never suited for serious mud plugging due to its relatively poor ground clearance.
In reality, the vast majority of Tucsons will never leave the road and it is here it impresses, with a refined ride that's smooth and supple. Admittedly, rough A roads or potted motorways will unsettle the ride a little, making things a touch bumpy for those in the back. But for the most part the Tucson is a comfortable car to while away the miles. A slick six-speed manual gearbox is standard on all models, although a six-speed automatic is available as an option.
The only real downside is the handling, with lifeless steering that returns little in the way of feedback. As a result the Hyundai isn't as fun or engaging to drive as a Ford Kuga or Nissan Qashqai. But the Tuscson shouldn't be marked down too much. Indeed, it is safe and predictable, while body lean is kept to a minimum on all but the tightest of B roads. 
Engines
| Engine | MPG | 0-62 | Top speed | CO2 |
| --- | --- | --- | --- | --- |
| 1.6 CRDi 115 | 58 mpg | 11.8 s | 109 mph | 129–130 g/km |
| 1.6 CRDi 136 | 58 mpg | 11.2 s | 112 mph | 129 g/km |
| 1.6 CRDi 136 DCT | 59 mpg | 11.8 s | 112 mph | 125 g/km |
| 1.6 GDi | 45 mpg | 11.5 s | 113 mph | 147 g/km |
| 1.6 GDI | 40–40 mpg | 11.5 s | 113 mph | 162 g/km |
| 1.6 T-GDi 177 | 38–39 mpg | 9.2 s | 126 mph | 169–173 g/km |
| 1.6 T-GDi 177 DCT | 40–40 mpg | 8.9 s | 125 mph | 160–165 g/km |
| 1.6 T-GDi 4WD | 37–39 mpg | 9.2–9.5 s | 126 mph | 169–177 g/km |
| 1.6 T-GDi 4WD Automatic | 38–40 mpg | 8.9–9.1 s | 125 mph | 165–177 g/km |
| 1.7 CRDi | 62 mpg | 13.7 s | 109 mph | 119 g/km |
| 1.7 CRDi DCT | 58 mpg | 11.5 s | 115 mph | 129 g/km |
| 1.7 T-GDi 116 | 62 mpg | 13.7 s | 109 mph | 119 g/km |
| 1.7 T-GDi 141 DCT | 58 mpg | 11.5 s | 115 mph | 129 g/km |
| 2.0 CRDi | 59 mpg | 10.6 s | 116 mph | 127 g/km |
| 2.0 CRDi 4WD | 48–54 mpg | 9.9–10.9 s | 114–125 mph | 139–154 g/km |
| 2.0 CRDi 4WD Automatic | 44–47 mpg | 9.5–12.0 s | 114–125 mph | 156–170 g/km |
| 2.0 CRDi Mild Hybrid 4WD | 50 mpg | 9.5 s | 125 mph | 153–154 g/km |
List Price from
£22,045
Buy new from

£17,241

Contract hire from

£186.00

per month