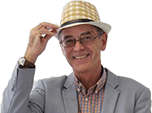 Honda Odyssey (2003–)
Last updated 24 August 2016
Big, Chrysler Grand Voyager sized 7 seat MPV with 2-2-3 seating. 175PS 2.4 4-cylinder engine. CVT Automatic transmission with paddles.
Never officially on sale in the UK
Updated 10 January 2003
Odyssey launched
Odyssey name applied to an MPV that looks more like a large station wagon, similar to the Grandis and Mercedes-Benz R-Class. Originally launched 2003 to complement the Stream, Stepwagon and Elysion...
Introduction
Honda's big seven-seater MPV originally introduced in 2003.