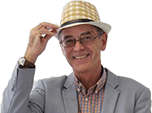 Honda Life (2003–2008)
Last updated 24 August 2016
Clever energy-dispersal structure, superb fuel economy and versatile cabin layout.
Official sales restricted to Japan.
Updated 1 January 2003
Micro car developed for and sold exclusively in Japan but sometimes personally imported to other Far East Asian RHD countries. Has a 660cc i-DSI turbocharged engine. According to Honda UK this is an early...
Introduction