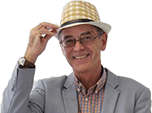 Honda Element (2003–)
Last updated 24 August 2016
Spacious walk-through interior. Chunky looks. All the practicality you'd expect from a 4x4-meets-pickup-meets-Berlingo design. Good to drive.
American built. Currently available in the UK as an independent import only and most are left-hand drive.
Updated 9 August 2010
Various recalls following a nearly two-year investigation by the National Highway Traffic Safety Administration. The recall includes 197,000 Accord and 117,000 Civic vehicles and about 69,000 Element...
Introduction