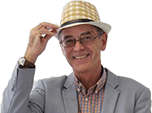 Honda City (2008–)
Last updated 1 September 2015
Good looking saloon version of Jazz II, with Thai market 1.5 litre 120PS I-VTEC engine and 5-speed autobox. Easy 43mpg.
Not for UK. Unfavourable baht/sterling exchange rate. Factory flooded October/November 2011.
Updated 28 January 2018
A facelifted, hired version of the 2008 Honda City 1.5iVTEC S with 5-speed automatic transmission averaged 41.2mpg over 784 miles
in Thailand driven by HJ. More than 200 of those miles were with 6 adults and 5 children aboard.
Introduction
Neither Honda nor Toyota expected the Thais to buy a small hatchback. The market in Thailand for this size of car was saloons. And if you asked Thais before 2003 they'd have confirmed that they didn't like the look of hatchbacks.
So, instead of launching the Yaris to the Thai market, Toyota gave it the Yaris based Soluna Vios. A decent enough small four-door with a 110PS 1.5 VVTI engine and 5-speed manual or 4-speed torque converter auto.
And instead of introducing the Jazz (or 'Fit') to the Thais, Honda played safe by rebodying it as its second generation 'City'.
Unfortunately, with its disjointed upright stance and portholed 'A' pillars, the City wasn't going to win any beauty contests. And Thais puzzled as to why Honda had ever bothered with its lift-up-squab 'magic' rear seats. The Soluna Vios ran away with the Thai small saloon market, and the Honda City languished.
Then some brave person at Honda decided to try the Jazz on the Thai market after all. With the same 110PS 1.5 I-DSI engine and CVT-7 transmission as the City. Suddenly, it turned out that Thais did like hatchbacks. Particularly young Thais. Very soon a Jazz was the car to have, a club started, and a lively rice rocket scene developed with Jazz starting to sprout big wheels, turbochargers and even gullwing doors.
Toyota couldn't let Honda have this new section of the market all to itself. So as soon as the second generation Yaris ('Vitz') was ready, Thailand got that, continuing with the standard 110PS 1.5 and 5-speed manual or 4-speed autobox as the Soluna Vios. Even the tourist police on Phuket Island now run around in them.
Then, to keep striking while the iron was hot, Toyota relaunched the Vios, with a slightly plumper body, also sold in Japan.
So, even though the Jazz was selling like hot rice cakes, Honda had to reply with a new City, and it did so in September 2008.
Trains of students dressed up as new Citys were seen chugging along the sidewalks of Bangkok. And in the looks department, everything that had been wrong with the previous City was right about the new one.